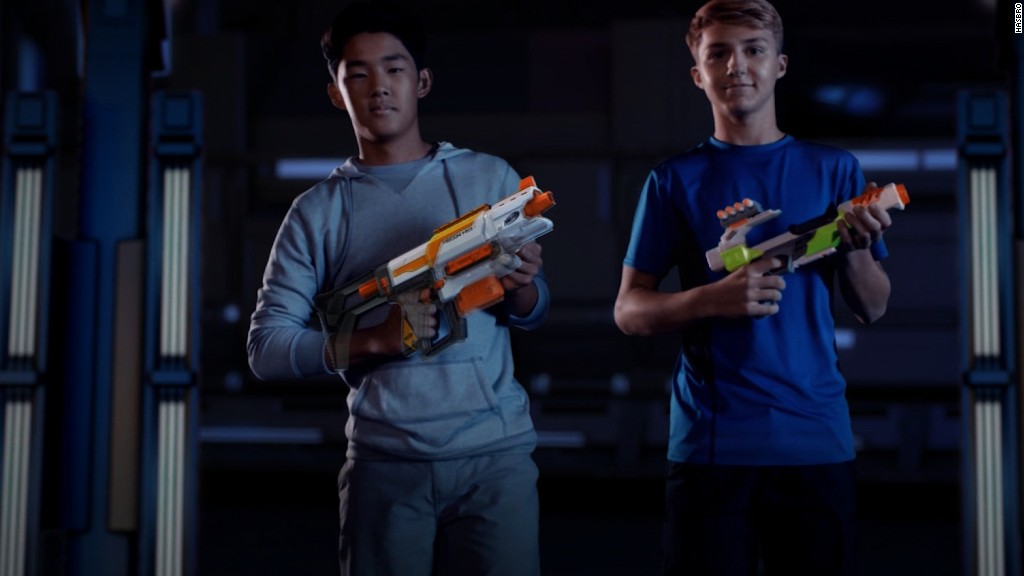 Hasbro's latest earnings were just a little more Magical than usual.
The toy maker announced sales and profits that topped Wall Street's forecasts. Hasbro said that sales of toys tied to "Star Wars," the Disney Princess line and "Frozen" were particularly big hits.
Hasbro announced in September 2014 that it had won the rights to the Disney Princess franchise -- including "Frozen."
Hasbro rival Mattel had been making Disney Princess toys for the past twenty years, but Hasbro (HAS) began selling them in the first quarter. (Hasbro has sold "Star Wars" toys for years, but does not have exclusive rights to the franchise.)
Kids of all ages appear to have an insatiable appetite for Disney's classic heroines -- not to mention newer female leads like Anna and Elsa as well as Rey (last name still pending but maybe not Skywalker after all?) from "Star Wars."
Related: J.J. Abrams gives a big clue about Rey's parents in 'Star Wars'
Shares of Hasbro surged nearly 6% on Monday and are now up 30% this year.
So that must be bad news for Mattel, right? Not exactly. Mattel (MAT) seems to be doing just fine without Snow White, Cinderella and Ariel.
The stock is up more than 25% this year -- perhaps proving that parents aren't just waiting until the holidays or birthdays to buy toys for their kids.
Related: Nobody puts Barbie in a corner
Mattel said in its most recent earnings report that Barbie was enjoying a comeback. And Fisher-Price, Hot Wheels and Thomas the Train toys were flying off the shelves as well.
It makes sense. A young child doesn't care if a toy is made by Hasbro or Mattel. They don't have allegiances to corporate brands. They are into characters.
And right now, it looks like both Hasbro and Mattel are both fortunate enough to have a good cast of them.