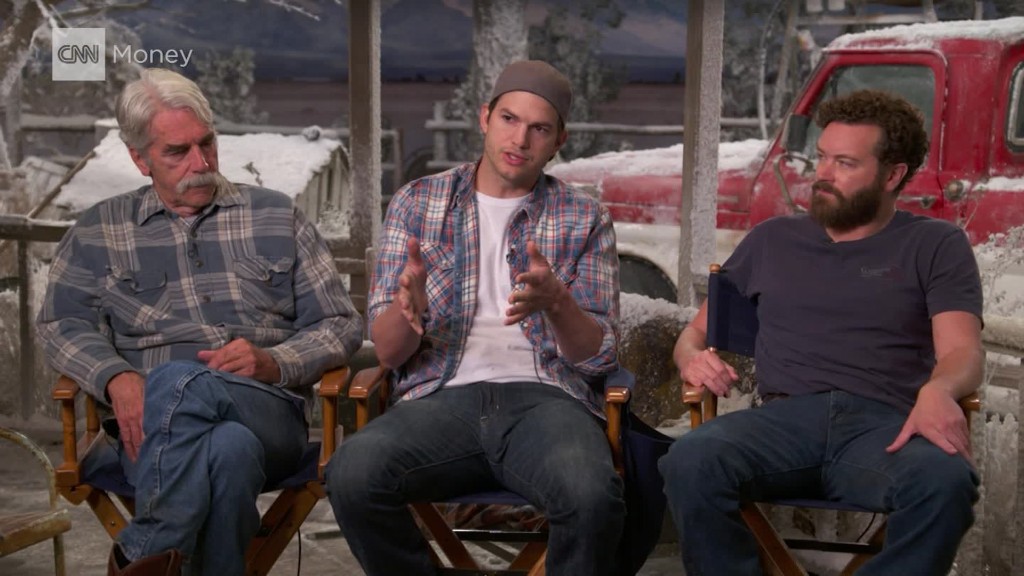 Netflix had a solid start to 2016, reporting that it now has 81.5 million subscribers worldwide. But that wasn't good enough for Wall Street.
The streaming giant, in reporting its first quarter earnings on Monday, also forecast that subscriber growth in the second quarter would be below industry expectations. That news sent Netflix (NFLX) shares down 11%.
Netflix added 2.23 million subscribers in the U.S. last quarter, and revenue was up 18% over last year. The company said that 42% of its subscribers are outside the United States.
The disappointing forecast for the next quarter looks to be due to a weaker than expected international subscriber projection in the second quarter.
The first quarter was helped by several series including "House of Cards," "Fuller House," and Marvel's "Daredevil."
Netflix also said that its implementation of a $2 price hike for its long-time subscribers will be rolled out "slowly over the year, rather than mostly in May" so that the company can "learn as we go."
"We particularly don't need the revenue in the short term, so it's fine to just spread it out," Netflix CEO Reed Hastings said during the company's interview with analysts following the earnings report.
Meanwhile, Netflix rival Amazon announced Sunday night that its monthly subscription option for its bundle of Prime services, like free shipping and original content, would include a monthly subscription option.
Related: Amazon Prime goes monthly in new challenge to Netflix
Up until this point, Prime service has been only available as a $99 annual subscription. It will now have Prime Video, a stand alone service for its movie and TV collection, that will cost $8.99 a month.
"It's natural that everybody is coming in as they realize that the future is internet TV," Hastings said. "This is all part of the natural evolution from linear TV to internet TV."