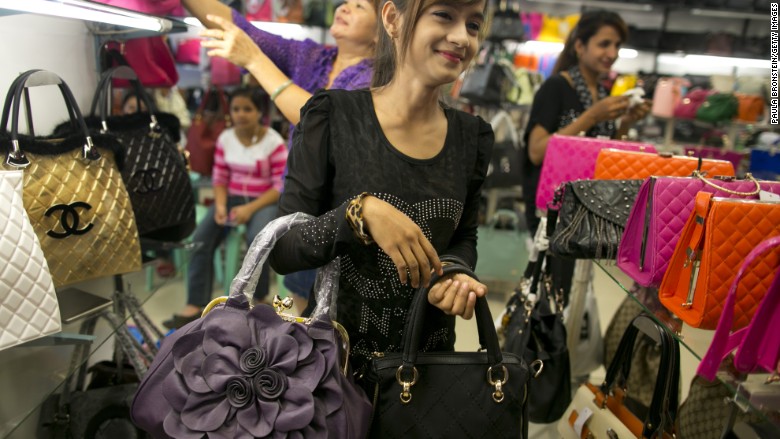 Think twice before you buy those shoes online.
The shady business of "fakes" and counterfeit goods has ballooned into a global industry worth as much as $461 billion, according to a new report from the Organisation for Economic Co-operation and Development.
Counterfeit trade amounted to as much as 2.5% of world trade in 2013, up from an estimated 1.9% in 2008. That's equivalent to the size of Austria's economy.
Related: Chinese tourists spent $215 billion abroad last year
Global data on customs seizures shows Rolex, Nike (NKE), Ray Ban and Louis Vuitton were the brands with the most knockoffs.
Footwear is the product counterfeited the most, followed by clothing, leather goods and gadgets, according to the report, which was created in partnership with the European Union's Intellectual Property Office.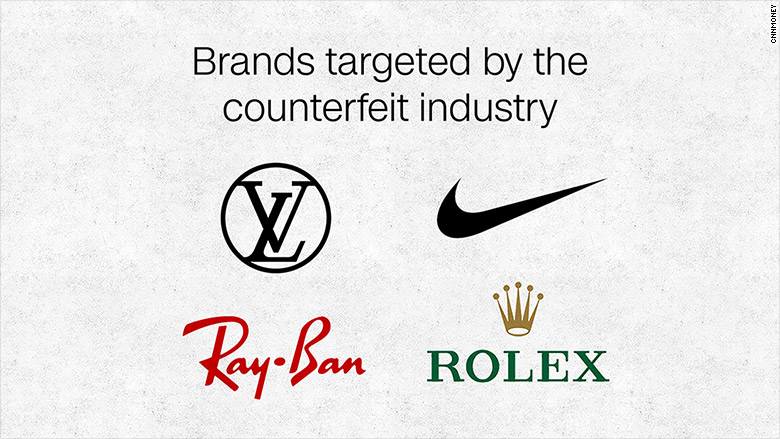 The OECD singles out China as the top place where counterfeit goods are made and sold and noted that imports of "fakes" into the European Union accounted for 5% of total imports.
Related: Chinese shoppers are buying fewer Prada bags
While buying a fake purse or pirated movie may seem harmless on the surface, the report warns that it is "a significant economic threat that undermines innovation and hampers economic growth."
Ultimately, it harms the firms that created the original products by diluting their brand and ripping off their intellectual property, patents and trademarks.
Furthermore, the sale of counterfeit pharmaceuticals and children's toys can be a health and safety hazard.