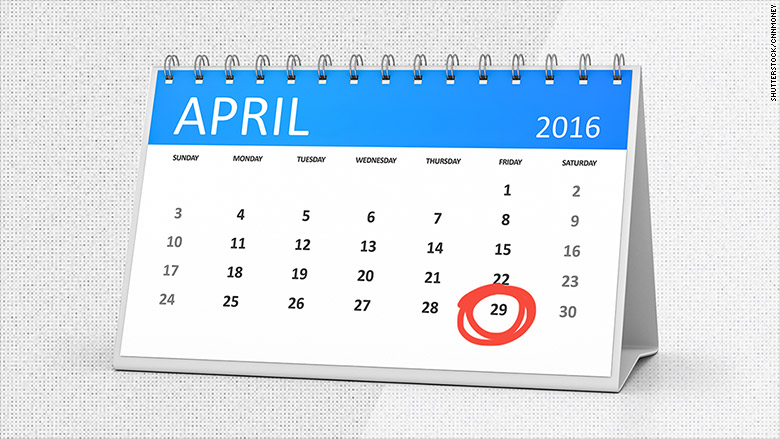 There's a new Social Security rule going into effect at the end of the month, and it could change when you decide to start claiming your benefits.
It's your last chance to use a strategy known as "file and suspend," which can give your spouse an extra four years of monthly Social Security checks without reducing your own benefit.
The strategy has been available since 2000, but was criticized by the Obama Administration as an "unintended loophole." The Congressional budget act passed in November closed it up.
But you can still file and suspend your benefits up until April 29, as long as you've already turned 66 years old.
Related: How can you find an honest financial adviser
This is how it works: Lou, who is 66 or older, files for his benefits before the end of the month and immediately suspends them. What that does is allow his wife, Joanne, to start receiving spousal benefits, as soon as she turns 62. Meanwhile, Lou can hold off on receiving his benefits. By doing so, his future monthly check amount will grow by as much as 8% each year until he decides to claim it (or until he turns 70).
But after April 29, new retirees won't be able to claim their benefits this way. Joanne won't be able to claim spousal benefits unless Lou starts receiving his Social Security checks, too.
Related: How to tell whether you can afford to retire early
Just because you turn 66 before the end of the month, does not necessarily mean your spouse can start claiming spousal benefits, said Angela DiCastri, the director of retirement markets for Northwestern Mutual. You have to actually file and suspend before April 29.
"When in doubt, take some action. There's no downside to going ahead and filing and suspending," DiCastri said.
If you were intending to use the "file and suspend" claiming strategy but don't turn 66 before the end of the month, you might need to revise your retirement plan so that you don't end up short on funds early in your golden years.