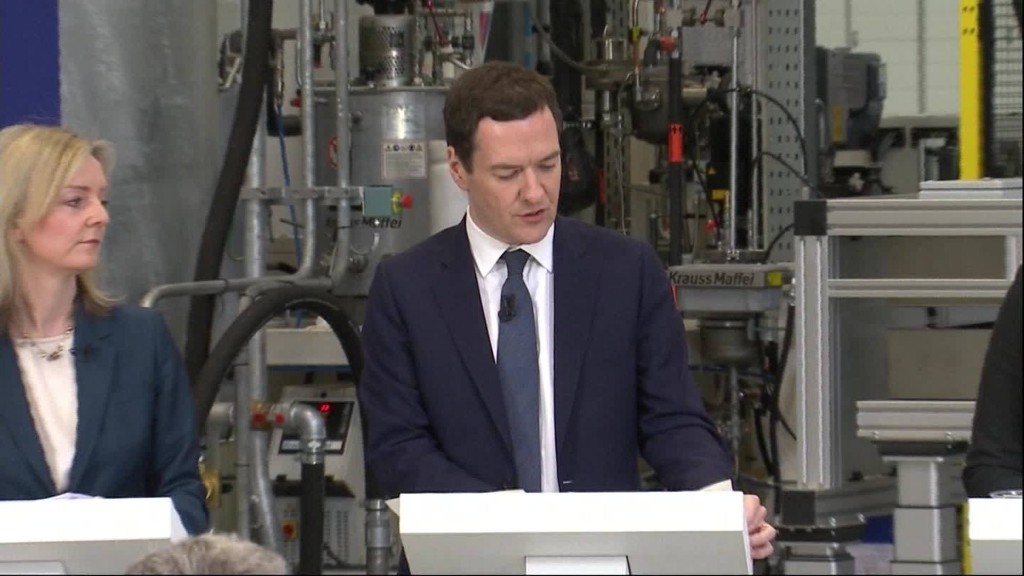 Britons have finally been given an idea of what life may be like if they choose to leave the European Union in a referendum in June.
Vote Leave -- the group campaigning for Britain to quit the EU -- has outlined how the U.K.'s relationship with Europe could change in the event of a Brexit.
It wants a broad free trade agreement with the EU, without making payments into its budget or granting EU citizens automatic right to live and work in the U.K.
No country in the world outside the EU has so far been able to secure that kind of privileged access to European consumers.
Norway, Iceland and Liechtenstein are not part of the EU but enjoy full access to the European single market in return for following EU regulations and accepting freedom of movement for European citizens.
They also chip into the EU budget, without getting a seat at the table where the bloc of 28 countries makes the rules and decides how to spend the cash.
London Mayor Boris Johnson, who is campaigning for Britain to leave the EU, said last week the U.K. could use Canada as a model. Canada has just spent seven years negotiating a new free trade agreement with the EU that will come into force in 2017.
The agreement gives Canadian firms access to European markets, but also lists hundreds of pages of exceptions and reservations. It also limits duty-free imports of goods to certain quantities.
And it won't offer the same level of access to EU markets in services that the U.K. currently enjoys.
The British government, which wants to stay in the EU, says the Canada model could leave the U.K. economy 6% smaller by 2030 than it would have been.
Brexit scenarios: The good, the bad and the ugly
Michael Gove, a leading Brexit campaigner, said Tuesday the U.K. would be able to negotiate a better deal than that because of its unique position.
He said it would be in the interest of other European countries like Germany and France to let the U.K. trade freely with Europe after Brexit.
Not allowing that would be "an act of profound economic self harm," Gove said, predicting that German carmakers and French wine makers who sell to the U.K. would not allow their governments to put obstacles in the way.
Related: A short guide to Brexit campaign
Brexit campaigners say Britain's negotiating position is strong, because EU exports to the U.K. ($418 billion) are greater than the other way round ($330 billion).
But those in favor of staying point out that as a proportion of overall trade, the EU is a much more important market for the U.K. About 45% of all British exports end up in the EU, while only 15% of all EU exports come to the U.K.