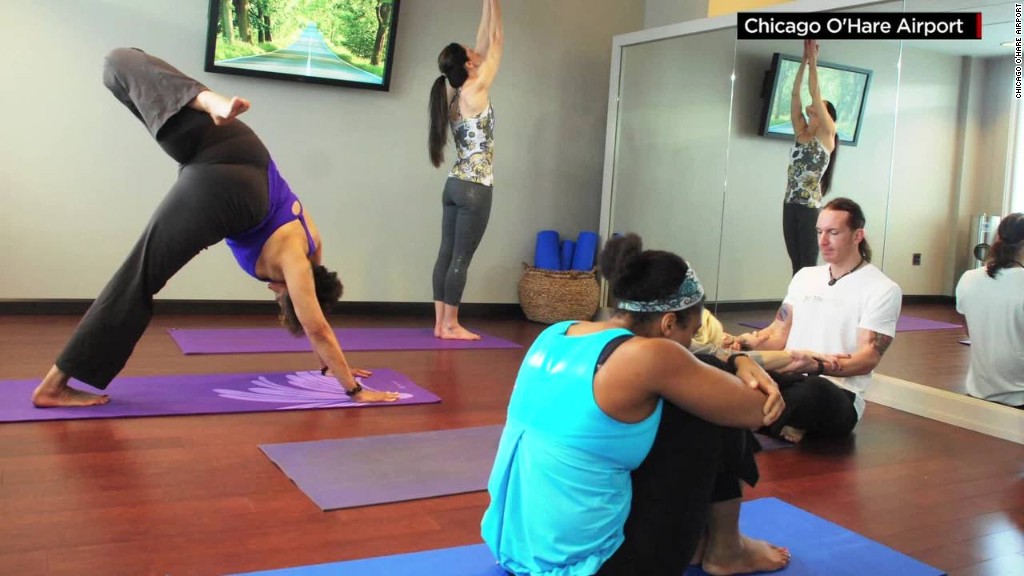 JetBlue is making it easier for weary travelers to take a quick nap before takeoff.
The airline unveiled four JetNap EnergyPods in its terminal at JFK airport in New York City.
The pods, which are created by New York-based MetroNaps and look like a futuristic reclining chair, play rhythms designed to help bring relaxation and reduce distractions. When nap time is over, the chair wakes the traveler up with a combination of lights, music and vibrations.
Related: Delta dumps one of the most hated airline fees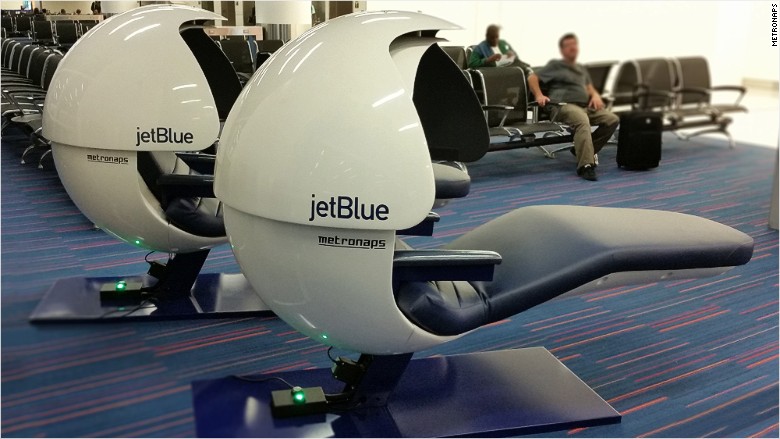 Passengers will be able to snooze in the pods for free for 20 minutes.
JetBlue (JBLU) said the goal is to give fliers the chance to recharge.
"We are always focused on making the most comfortable experience for our customers, both on and off the plane," said Icema Gibbs, JetBlue's director of corporate social responsibility, in a statement."
Related: How to score the cheapest airfare this summer
Different companies, including hospitals and universities, have been adding nap pods as a way for people to catch up on some rest.
International airports, including Toronto's Pearson Airport and the Aspire Lounge at London's Luton Airport, also offer the pods to fliers, but JetBlue said it is the first commercial airline to make EnergyPods available to U.S. travelers.