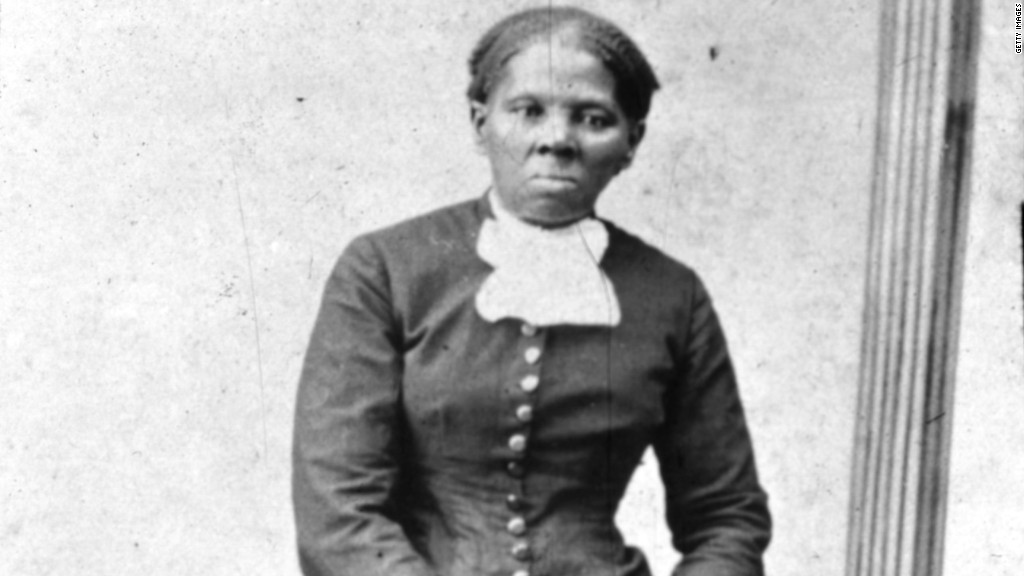 Politicians, celebrities and women's groups celebrated the news Wednesday that Harriet Tubman will be the new face of the $20 bill.
Treasury Secretary Jack Lew announced on Wednesday that the abolitionist will replace former President Andrew Jackson as the face of the bill.
Lew also announced that Alexander Hamilton would keep his position on the front of the $10 bill, with a montage of women suffragist leaders on the back.
Lew's announcement means that Tubman will be the first black woman to grace the front of a piece of U.S. paper currency.
Related: America's neglected coin: Debate rages over penny's fate
Democratic presidential candidate Hillary Clinton tweeted that Tubman was "a woman, a leader, and a freedom fighter" and that she couldn't "think of a better choice for the $20 bill."
Fellow candidate Bernie Sanders said he couldn't "think of an American hero more deserving of this honor."
U.S. Rep. Nancy Pelosi tweeted: "With Harriet Tubman & Suffragettes on $, we give our young girls an everyday reminder of their power to transform our history. #WomenSucceed."
Chirlane McCray, the wife of NYC Mayor Bill de Blasio, said "justice is served."
Today show co-host Tamron Hall tweeted that she couldn't "wait to say 'It's all about the Harriets.'"
Producer Shonda Rhimes celebrated Tubman's placement, tweeting: "We got a $20 Freedom Mama Without the Drama of messing with the $10 Founding Father Without a Father."
Built by Girls, a group that works to get more girls in tech, tweeted: "Saying 'can you spot me a couple of Tubmans' never felt so good. Excited a woman is repping on the $20 bill!"
Janet Yellen, the chair of the Federal Reserve, also applauded the news.
"Throughout American history, women have made important contributions to the free and democratic society we enjoy today," she said.
Playwright Lin-Manuel Miranda, said he was thrilled about all of Lew's announcements. The creator of the smash Broadway hit "Hamilton" campaigned to keep him on the front of the $10 bill.
He also celebrated Tubman's placement on the $20.
"HOW THRILLING, in today's @BCEFA fundraising speech, to ask for the audience's 'Washingtons, Hamiltons, Franklins & TUBMANS.'"
Related: 'Hamilton' creator lobbies Treasury on the $10 bill redesign
The group Women on 20s campaigned for more than a year to get a woman on the front of the $20 bill, and Tubman was the public's number one choice for that in a 2015 vote held by the group.
On Wednesday, Women on 20s asked Lew to put the $20 bill with Tubman into circulation when the new $10 bill is released in 2020.
There's no date set for the release of the $20 bill, but it's definitely slated to come after the new $10 bill.