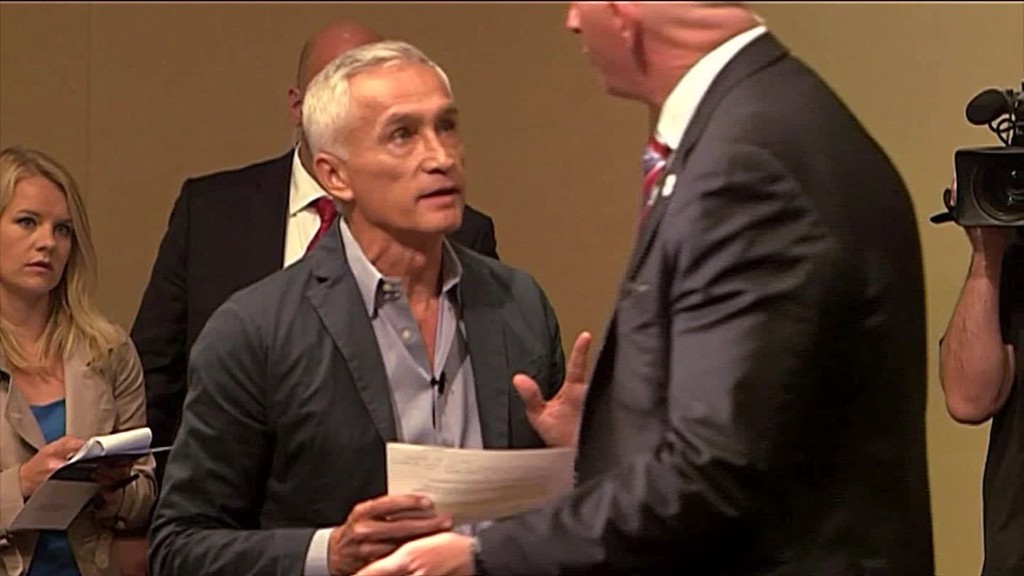 Univision and Disney have completed a deal to unwind the joint venture for Fusion, a cable channel and website. Univision will become the sole owner.
The two companies said the terms of the deal will not be disclosed.
"The transition of ownership will happen once the transaction is completed, which is expected to be as soon as reasonably practical," according to a press release.
Disney (DIS) and Univision co-founded Fusion in 2013. The channel was initially meant to reach young Hispanic viewers, but later sought to reach all young people.
The results have been mixed. The channel is not widely distributed and is not rated by Nielsen. The website has had some successes, but has similarly struggled to reach a mass audience.
Univision (UVN) clearly has more confidence in its future than Disney does.
Disney has been seeking to sell its stake for several months. Its talks with Univision about the transaction started last fall. The Wall Street Journal reported on the talks last December.
But on Thursday the companies jointly said: "Our companies have gained valuable knowledge from each other over the past several years and we are proud of what we have built together in a short period of time. The mutual bonds created between our teams will remain."
Univision already operates Fusion day-to-day and oversees its editorial work. But Disney handles distribution and advertising sales.
Now Univision will take over distribution and other aspects of the business.