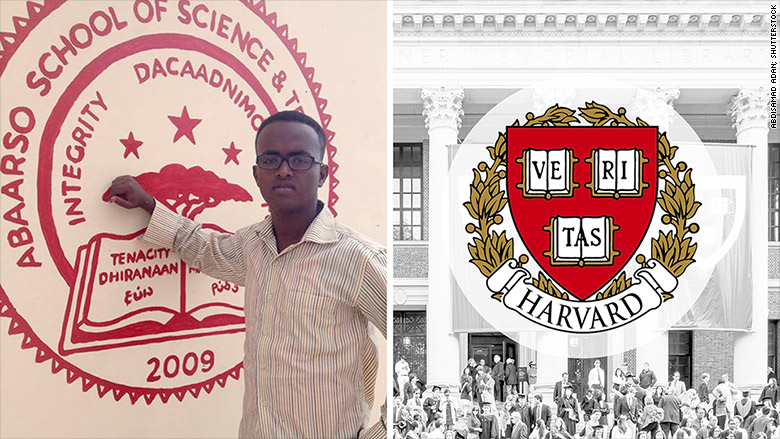 A small high school in Africa seems to have figured out a formula to get kids into top U.S. colleges and Ivy League universities on full scholarships.
Nearly 60 students who studied at Somaliland's Abaarso School have been accepted to American and international universities since 2013, including Harvard, MIT and Carnegie Mellon.
A new batch of 14 students recently received offers to study at elite U.S. universities -- including places such as Yale and Brown -- in the fall.
The boarding school -- home to about 200 predominantly underprivileged students in grades 7 to 12 -- was founded in 2009 by an American hedge fund manager, Jonathan Starr.
Starr left his job in finance to do something different. A family connection led him to Somaliland, a self-declared independent state in Somalia that is still recovering from decades of civil war and a severe drought.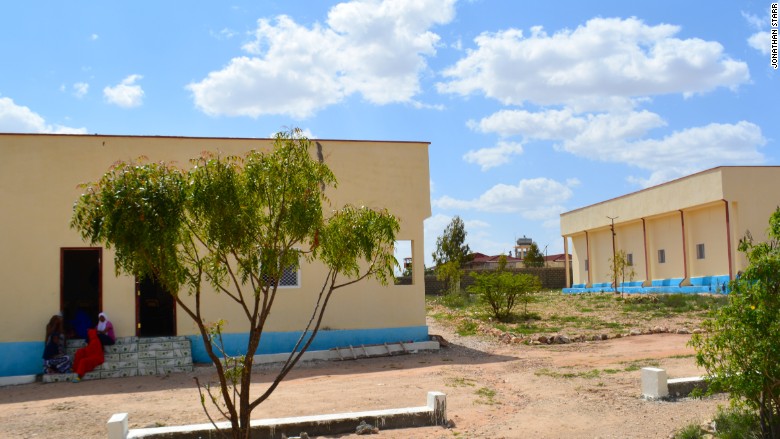 Abaarso students excel because they are inspired to make better lives for themselves and their peers, Starr told CNNMoney.
"If you look at our students that have really thrived... these are kids who spend all day making themselves better, not just academically, but all around better," he said.
Starr says the success of the school's first batch of graduates from 2013 inspired others, even if the odds seem stacked against them.
"The school culture is really to excel and, in doing so, open doors for other students," he said.
Related: Yes, you can haggle with your college over financial aid
Winning a university place is just the start. Most Abaarso students need full scholarships to pursue their undergraduate studies, which can cost $50,000 per year.
Starr said the majority of students receive full scholarships that also cover living expenses. His students have been granted more than $12 million in scholarships already, an impressive sum when you consider that the school has received about $3 million in funding from Starr, his friends on Wall Street, and the United States Agency for International Development.
"People say a lot of bad things about Wall Street and hedge funds. It's mostly them [that are supporting the school]," said Starr.
Related: Colleges with the best bang for your buck
Getting colleges to notice Abaarso's bright students was a struggle in the beginning. Starr said he was aggressive about canvassing universities and promoting his school.
He also works with U.S. boarding schools to send his students on extended exchanges to ensure they are up-to-speed with their Western peers. This additional year -- or years -- of education helps students acclimatize to Western culture.
Abdisamad Adan, Abaarso's first and only student so far to be accepted into Harvard, studied for a year at a private college prep school in New York to prove that he could keep up with his American peers.
"I wouldn't have had the opportunity to do the SATs if I hadn't gone to America," he told CNNMoney.
Adan's journey from Somaliland to Harvard is especially impressive considering that he could barely carry a conversation in English six years ago.
Now that he's at Harvard, he says he's enjoying it. "It feels like home now," Adan said.
Related: Grads with rich parents likely to earn more than classmates
Competition for a place at the Somaliland school has intensified in recent years as news of its success has spread.
Roughly 1,000 students are expected to take the entrance exam this year, but only 50 will be accepted into grade 7.
The school charges fees of $1,800 per year, which includes room and board. About 30% of students receive scholarships to cover most of their costs.