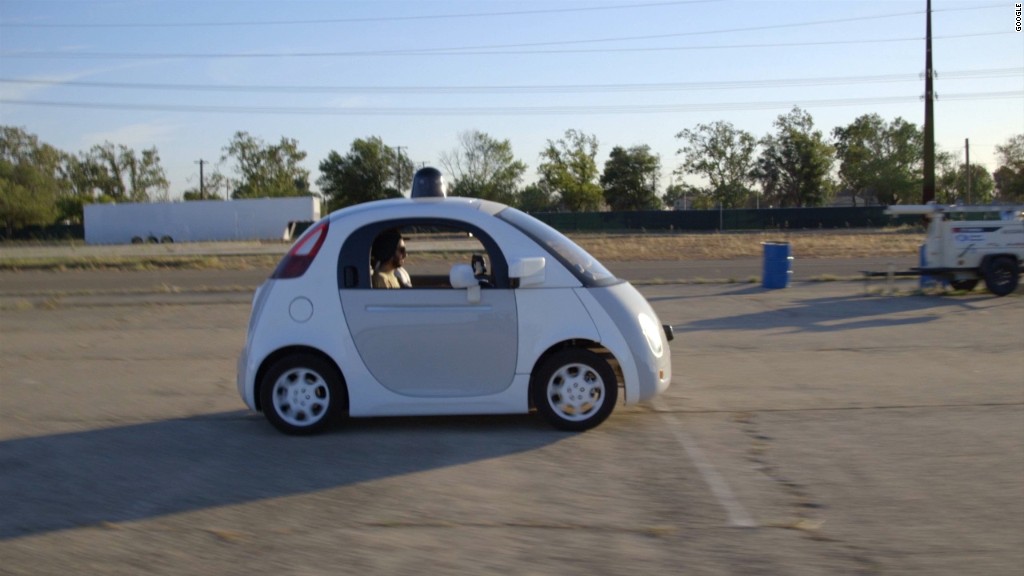 In a vacuum, Google's parent company Alphabet had a tremendous quarter, posting double-digit sales and profit growth.
So why is the stock down 6% in after-hours trading?
Alphabet (GOOGL) got absolutely shellacked by the strong dollar, causing the company to badly miss Wall Street's forecasts. The company said sales would have grown by an astounding six more percentage points had the dollar not been historically strong compared to foreign currencies.
The strong dollar isn't the only reason Google missed the mark set by Wall Street analysts last quarter. The company also posted big losses from the experimental and "moonshot" initiatives that Alphabet believes will one day reduce the company's reliance on search and advertising revenue.
Those factors might have turned most other companies' profits into losses. Not Alphabet's, which continues to grow at a startup's pace, despite all the hurdles.
Mobile, once a big question mark for the company, saw particularly strong growth.
Google CEO Sundar Pichai said on a conference call with analysts that more than half of Google's customers access the company's services on mobile devices. That helped Google's Chrome browser to reach a milestone: 1 billion active users on mobile devices each month. Alphabet's Chief Financial Officer Ruth Porat said mobile search revenue was up "significantly" last quarter.
Sales
First quarter of 2015: $17.3 billion
First quarter of 2016: $20.3 billion, up 17%
The company said sales would have been $1 billion higher, if the dollar had stayed as strong (or weak, depending on how you look at it) as it was last year. So sales would have been up 23%, not 17%.
"Other bets," Alphabet's non-Google companies, added $166 million to Alphabet's overall revenue. Other bets include Google Fiber, Calico, Nest, Verily, Google Ventures, Google Capital and X.
Profit
First quarter of 2015: $3.5 billion
First quarter of 2016: $4.2 billion, up 20%
Alphabet's profit would have been much higher if not for an $802 million loss from the other bets companies.
Growth in paid clicks
First quarter of 2015: 13%
First quarter of 2016: 29%
Google makes the bulk of its money when people click on ads served up on its website and partner sites.
Alphabet attributes the huge growth in paid clicks to new ad formats that Google introduced last year.
Decline in cost per click
First quarter of 2015: -13%
First quarter of 2016: -12%
The amount that advertisers pay Google for each click has been on the decline for years. That's happened as advertisers shift to mobile advertising, which tends to cost less than desktop ads.