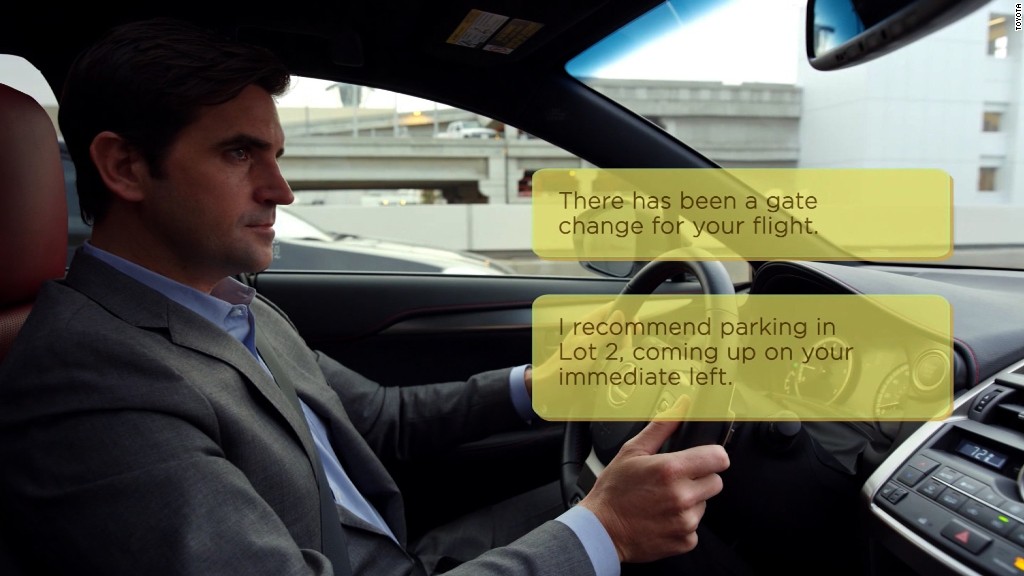 Microsoft had sort of a lousy quarter that looks worse because of factors beyond its control.
The software giant posted lower than expected earnings and profits for the latest quarter, sending shares down more than 4% in after-hours trading.
Microsoft (MSFT) continued to do well in its cloud computing businesses, and Windows sales seem to have stabilized. But Microsoft faced higher taxes and took a hit from a stronger U.S. dollar.
Profit
First quarter of 2015: $5 billion
First quarter of 2016: $3.8 billion
Part of the reason the company's profits fell 25% was due to a higher than expected tax rate and a strong U.S. dollar.
Sales
First-quarter 2015: $21.7 billion
First-quarter 2016: $20.5 billion
Sales were impacted by the ever-shrinking PC market and, again, the impact of the strong dollar.
Windows
First-quarter 2015: Sales were down across the board.
First-quarter 2016: Sales for the consumer version grew 15%, while the enterprise version saw an 11% decline.
Windows-based PCs have fallen from a 95% market share a decade ago to 90% today, according to Morningstar. That's thanks to the rise of mobile devices and software from competitors like Apple (AAPL) and Google (GOOGL).
That trend continues to hit Microsoft, but seems like it may be leveling off.
Office 365
First-quarter 2015: Consumer base reached 12.4 million.
First-quarter 2016: Sales of consumer products and cloud services climbed 6% and subscriber base grew to 22.2 million.
Office continues to be a steady driver of sales for Microsoft. In the past three months, Microsoft has benefited from growth in subscribers and higher sales for each Office 365 license.
Azure
First-quarter 2015: Total sales for commercial cloud products grew 106%, but that included Office 365 and other services under an old reporting model.
First-quarter 2016: Sales of Azure products and servers grew 120% alone
Azure is Microsoft's cloud business, which competes with Amazon Web Services. Microsoft's bottom line continues to benefit from its cloud-first strategy. But the costs associated with supporting Azure have grown as well. The company spent $267 million more this past quarter than last year on things like R&D and new hires.
Xbox
First-quarter 2015: Xbox Live monthly active users grew 30% to about 37 million.
First-quarter 2016: Xbox Live monthly active users grew 26% to 46 million.
Overall, sales from the company's gaming division grew 4% to $64 million. That was driven by high growth in Xbox Live transactions and revenue from video games -- Minecraft in particular.
But the company actually lost 2 million monthly active users compared to the 48 million people it reported last quarter.