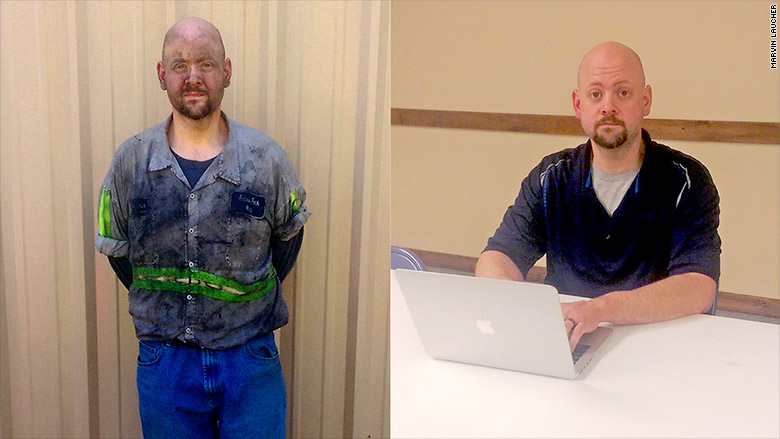 Marvin Laucher saw the job cuts coming in the coal mines.
After five back-breaking years in a coal mine, Laucher feared his job would be next. Then the unthinkable happened: Laucher learned how to write computer code.
"I could barely get to a website, let alone build one," says Laucher, 33.
A married father of three, Laucher continues to work part time in the mines delivering supplies. He makes about half of the $100,000 annual pay that he used to bring home from that job.
But now he also supports his family with a second job building websites for about $20 an hour. He has learned computer languages like HTML, Javascript, CSS, Rubi annd Sinatra.
The dramatic shift in skills comes at a time coal mining job losses have mounted. Today, there are 56,000 coal miners, 40% fewer than in 2012.
Laucher's native Greene County in southwest Pennsylvania has been hit hard, with the unemployment rate at 7.4% compared to the national unemployment rate of 5%.
Related: The $100k job: Trash workers
Nationwide, a job skills gap -- between the skills employers need and the ones job seekers have -- has grown. It's a major reason why employers have found it difficult to hire. There are currently 5.4 million open jobs in America, near record highs.
Last July, Laucher told his sister Amanda Laucher and her British husband, Jonathan Graham, about the job cuts at the mines. They live in Chicago and were visiting family. Both work as technology consultants and they suggested that Laucher try computer coding.
Laucher's initial reaction was: "Don't you need a college degree for that?" He only went to high school.
With over a decade of experience in tech consulting, Amanda, who grew up in Greene County, knew she had to do something.
Related: 5 of America's fastest growing jobs pay less than $25,000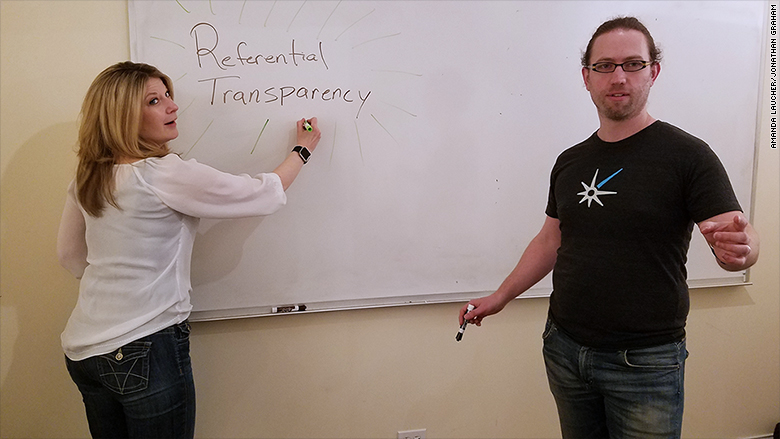 Along with her husband, they started Mined Minds, a free computer coding program in coal country. The first class started in July. Their second class started in January and they now employ six former students part-time as web developers. They hope to hire them full-time by the summer.
With their plan, the two of them are on a path to proving some naysayers wrong. For instance, former New York City mayor Michael Bloomberg said at a conference in 2014: "You're not going to teach a coal miner to code."
But Jonathan and Amanda are financing the entire venture, offering to buy laptops for a few students, providing lunch and coordinating transportation. They just bought office space in Waynesburg, PA., to teach more classes.
"There were times we thought we were just ridiculous," says Amanda, 34.
But the reaction of the locals built her conviction. People kept telling her: "This is pretty amazing -- you guys are here for a reason."
The two of them now drive or fly the 500 miles between their "dream home" in Chicago and Nemacolin, Pa., to teach the class every other weekend. They teach online courses some weeknights too.
Related: More Americans feel better about getting a job
They met in Lithuania while traveling. After first living in London, the couple moved to Chicago, where they bought their dream home last year. Now they're considering selling the home to pursue Mined Minds full time and move to Greene County this summer.
They will be giving up a lot with the move. Besides their dream home, Amanda and Jonathan both have very well-paying jobs that together bring in about $500,000 a year.
Offering a free job training class in Pennsylvania wasn't an easy sell. Coal workers doubted it was free or that they could code.
"We've had people thinking we were just a scam at the start," says Jonathan, 38.
Jonathan says they actually won over some students' trust because they were traveling so far to teach a class for free.
Shane Baker was one of them. He had his doubts about the free class before he signed up in January. Baker, 30, worked seven years in the mines before he was let go in January.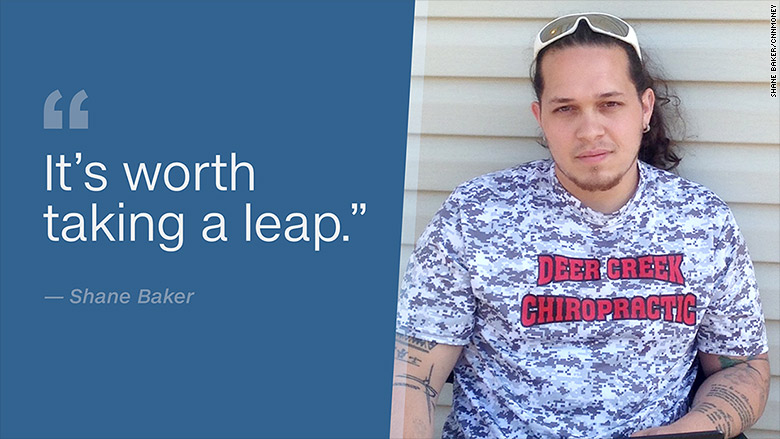 Related: The new normal: 4 job changes by the time you're 32
"I was skeptical at first," says Baker, a father of three and engaged to be married. "Computer coding is probably one of the best things that ever came to this community in a long time."
He hopes to be working full-time as a computer coder this summer. Baker made as much as $80,000 a year in the mines. But it's rare to find those coal salaries anymore, he says. He'll be happy starting at $40,000 as a computer coder and work his way up from there.
Jonathan and Amanda recently partnered with the Community College of Allegheny County to expand their coding classes for coal workers. Working with the local college will help the program get access to federal grants and funding.
They're not alone in coal country. Justin Hall runs Bit Source in Pikeville, Kentucky, another town devastated by coal mining job cuts. Workers go through a 22-week apprenticeship program and then get a full-time job. He has 12 employees and seven held coal mining jobs previously.
"We breathed life into them -- we told them that this is something they could do," says Hall, 41.