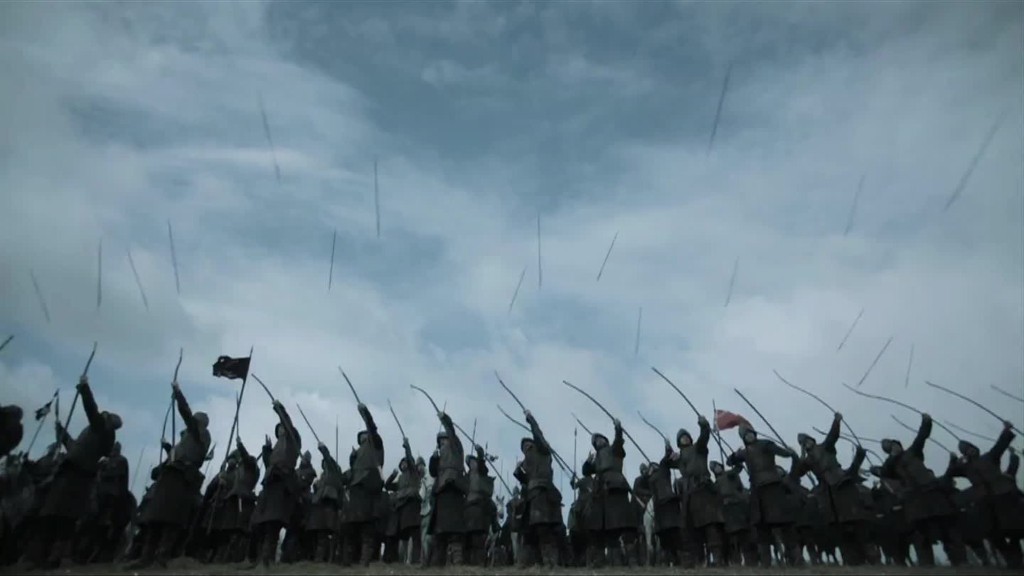 The Game of Thrones sixth season premiere was a huge hit -- among pirates, anyway.
TorrentFreak, which catalogs piracy online, found that there were more than 200,000 people sharing pirated copies of the latest Game of Thrones episode, "The Red Woman," since it aired Sunday night. So far, pirated copies of the season premiere have been downloaded at least a million times.
HBO hasn't yet released ratings for the season premiere.
One million pirated views is astounding for any television show, though it didn't quite set a record. The season five premiere of Game of Thrones was downloaded 1.5 million times in the first eight hours after that episode aired a year ago. Eventually, that episode was illegally downloaded 10 million times.
Game of Thrones' piracy problem for "The Red Woman" began before the show even aired. The episode leaked online ahead of its debut on Sunday, even after HBO ratcheted up anti-piracy efforts.
Related: 'Game of Thrones' fans flock to viewing parties
It's unclear how long the season six opener was online. It showed up on a Canadian website and was taken down promptly.
"We aggressively protect our content," said Jeff Cusson, spokesman for HBO. "Game of Thrones is a worldwide phenomenon and unfortunately with popularity does comes an increase in illegal activity. Upon discovering inappropriate use of our programming, we respond quickly and accordingly."
The leak is noteworthy, considering that HBO released Game of Thrones' premiere simultaneously in 170 countries and did not release any screener DVDs to reviewers this year. Typically, television networks will give critics DVDs to the first four shows of the season.
HBO stopped that practice after the first four episodes of Game of Thrones leaked online a year ago. The episodes appeared on the usual piracy sites about 12 hours before season five premiered.
Piracy sites like the Pirate Bay and KickAssTorrents use the peer-to-peer BitTorrent network protocol to share the shows between users. That way, it's difficult to discover the identity of the original pirate.
Game of Thrones is the most pirated television show of all time, according to TorrentFreak. The season five finale alone was pirated more than 14 million times. HBO, like CNNMoney, is owned by Time Warner (TWX).