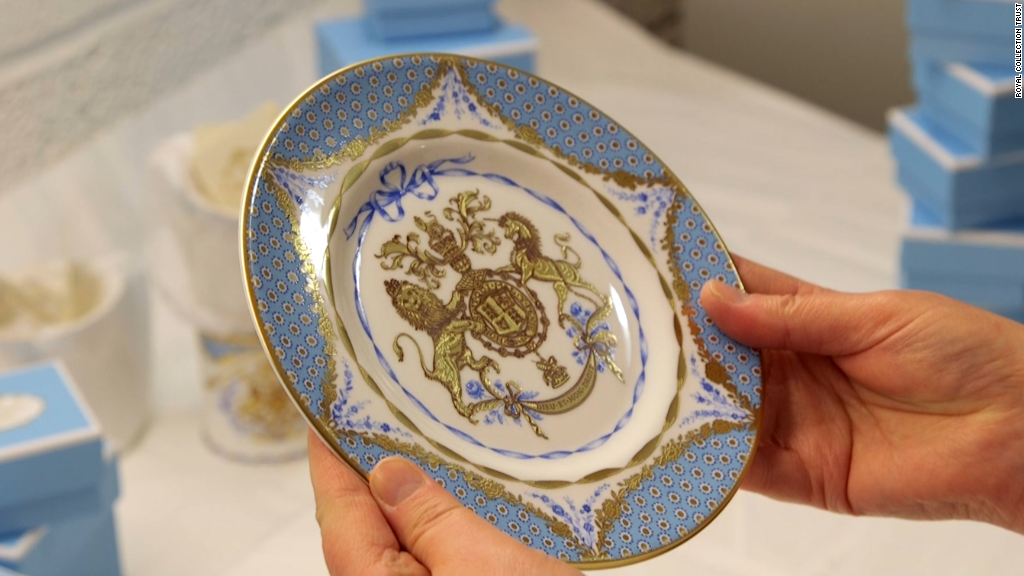 Prince George, the world's youngest fashion icon, stole the show during President Obama's visit to Kensington Palace with a nighttime outfit of slippers, pajamas and a monogrammed bathrobe.
The bathrobe, in particular, was deemed a strong choice for an after-bedtime meeting with a sitting U.S. president.
There's some bad news, though, for the young prince's fashion followers: The £27 ($39) bathrobe has already sold out.
My 1st Years, the company behind the personalized, luxury white bathrobe with blue patterned trim, is now only accepting pre-orders following an explosion of interest. "Fit for a prince!" the company's website notes.
"We can't believe Prince George wore our robe to meet President Obama," My 1st Years said on Instagram. "Doesn't he look adorable!?"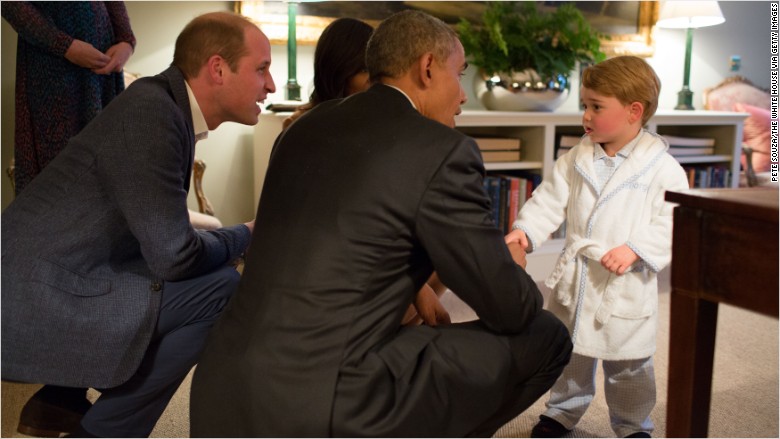 Daniel Price, co-founder of U.K.-based My 1st Years, said its personalized products are meant to be affordable so that "everyone can dress their little one like a Prince or Princess."
"It's extremely rewarding for us as we started this business in 2010 when we were straight out of university, so to see Prince George wearing one of our products really is a dream come true," Price told The Telegraph.
He also said that the company's "celebrity outreach program" was paying dividends.
"We sent blankets from our cashmere range and hi-tech trainers to Prince George, and received a thank you letter," Price told the newspaper.
Related: The Queen is not as rich as you think
A Kensington Palace official said that Prince George, who was born in 2013, was allowed to stay up 15 minutes past his bedtime to greet President Obama and the first lady. Photos from the evening show the first couple chatting with the Duke and Duchess of Cambridge, as well as Prince Harry.
But it was Prince George's outfit that got the most attention online.
"If I had a little boy, I'd want one too," wrote Instagram user @smccann1234.
"It's such an adorable picture," wrote Facebook user Kate Collington. "George looks super cute and William looks so proud."
"Love that little George is in his jams to meet the President of the USA!!!!" wrote Facebook user Barbara May Robinson.
-- Kevin Liptak contributed reporting.