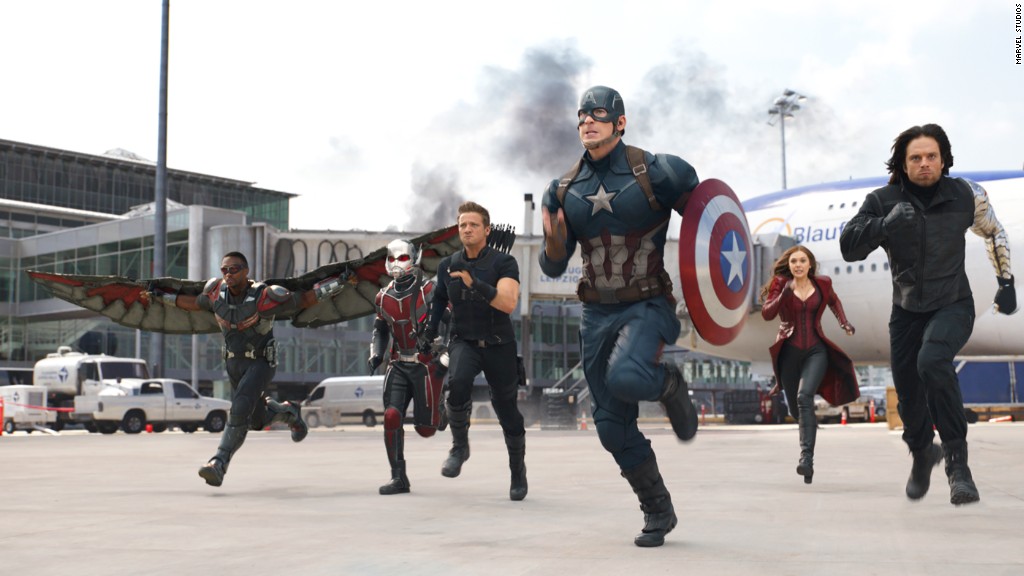 "Captain America: Civil War" will open in international markets this weekend in a build-up of what analysts believe could be the biggest U.S. box office opening of the year.
"Civil War," Disney (DIS)'s next Marvel film, won't make its U.S. debut until next weekend.
When it does open in the U.S., on May 6, the film could be looking at a monster box office with analysts projecting ticket sales around $200 million.
Some in the industry are even forecasting that the film, which has Iron Man and Captain America as foes rather than allies, could take on the record for second biggest box office opening ever. That spot is held by Universal's "Jurassic World," which opened to $208.8 million in June.
The biggest box office opening of all time belongs to another Disney property, "Star Wars: The Force Awakens," which opened to $248 million in December.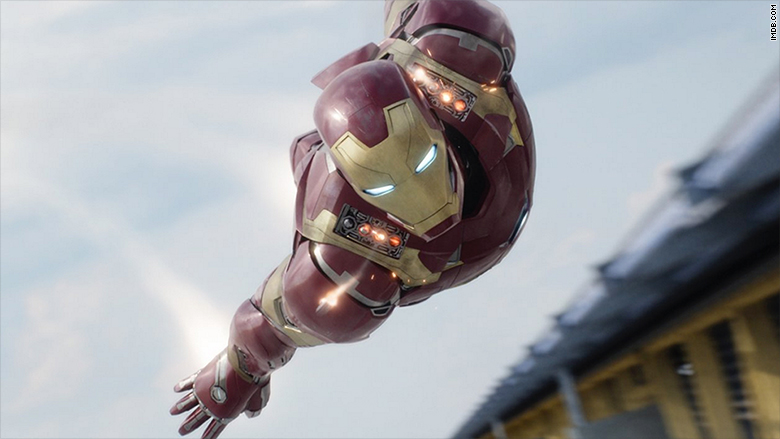 Related: 'Captain America' trailer gives first glimpse of new Spider-Man
Disney is being more conservative with a projection closer to $175 million domestically. Box office projections more than a week out can be unpredictable.
The "Civil War" opening this weekend will span 63% of the global box office market. This includes countries like France, Mexico, Japan, Spain, and Germany.
The following weekend when it hits U.S. theaters it will also open in the other biggest box office market, China, as well as other countries to complete its global debut.
For movie buffs, the film -- the 13th in the Marvel cinematic universe -- is the most anticipated of the summer movie season.
The film includes multiple heroes and characters from the Marvel franchise including for the first time Spider-Man alongside other Avengers.
The rights to the web slinger, who is played by 19-year-old British actor Tom Holland, was owned for years by Sony Pictures Entertainment. However, the two studios made a deal last year to bring Spidey over to Disney's Marvel.
"Civil War" could also see a big box office boost by earning rave reviews.
The film currently holds a 97% score on review RottenTomatoes.com.