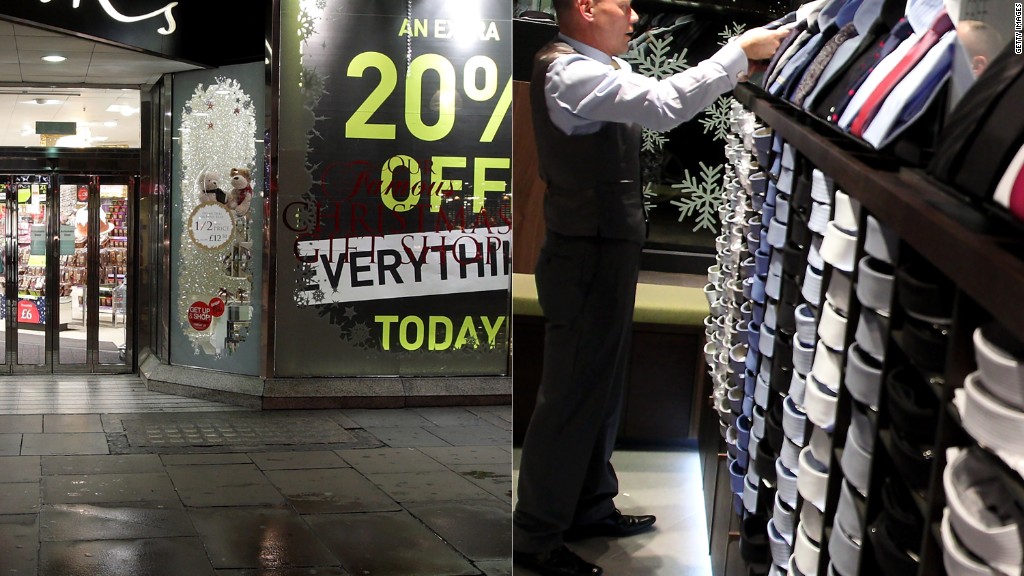 Retail billionaire Sir Philip Green is feeling the heat in the U.K.
The Topshop entrepreneur is the former owner of department store BHS, which stumbled into bankruptcy this week, putting 10,000 jobs at risk and leaving about 20,000 retirees and employees facing losses on their pensions.
Now Green, who sold BHS just over a year ago, is facing calls to use his fortune to help guarantee the pensions. He and his wife are reportedly worth about $6 billion.
BHS pension funds don't have enough cash to pay members what they're owed in retirement. And the company can't meet the £571 million ($833 million) pension deficit.
As a result, the U.K. Pension Protection Fund -- which acts like an insurance policy for pension programs -- has stepped in to handle payments. But this means BHS staff and former employees who have yet to start receiving their pensions will only get 90% of what they were promised.
Current retirees will also get less in future years as annual increases are capped.
Related: 11,000 jobs at risk as two UK retailers implode
British lawmakers are furious, and have accused Green of leaving his former employees in the lurch. They've launched an inquiry, worried that other people contributing to company pensions will have to pay an even greater premium to the Pension Protection Fund to support BHS pensioners.
"It appears that [he] has extracted hundreds of millions of pounds from the business and walked away," said MP Angela Eagle in a parliamentary debate Monday. Fellow lawmaker Richard Fuller called Green's actions the "unacceptable face of capitalism."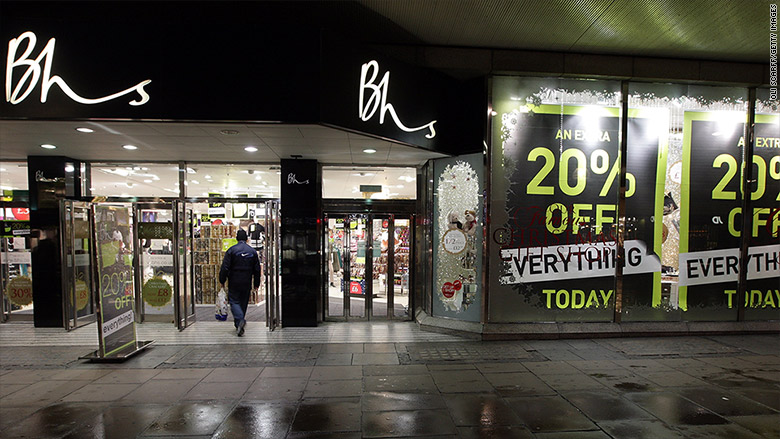 Green did not respond to CNNMoney's requests for comment.
Officials are also looking into what went wrong. The U.K. Pensions Regulator has launched an investigation into whether Green, and the investors who took BHS off his hands, deliberately avoided paying enough funds into the pension plans.
If the regulator finds wrongdoing, it could force Green and the most recent BHS owners to pay up.
Green owned BHS for 15 years and oversaw years of deep losses at the company. He then sold it last year to a firm called Retail Acquisitions, reportedly for £1.