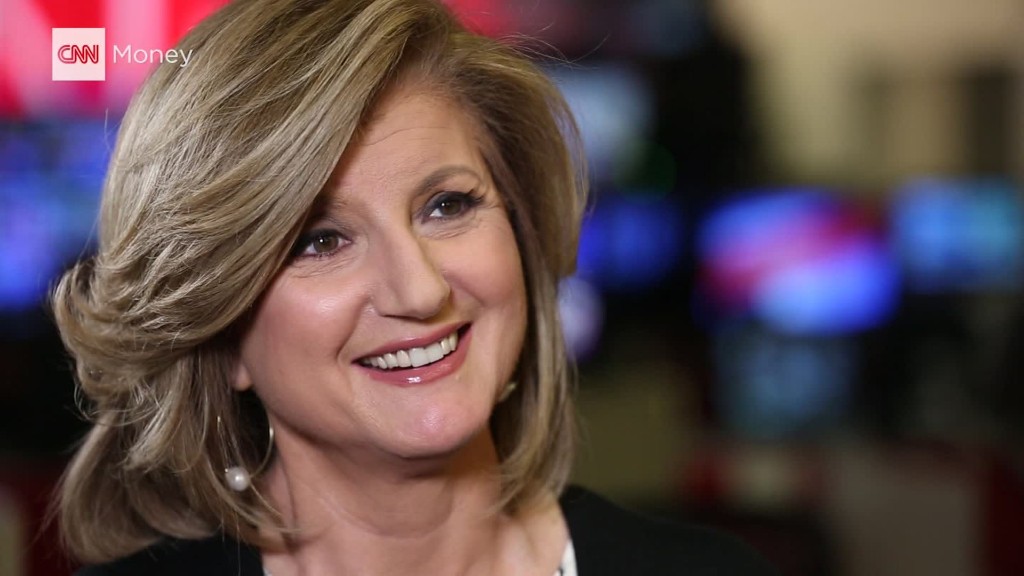 Arianna Huffington has joined Uber's board of directors.
The Huffington Post co-founder has been tapped to bring "emotional intelligence" to the the San Francisco-based transportation network and help it do a better job of marketing the brand, CEO Travis Kalanick said on Wednesday.
"That ability to tell stories is invaluable for an engineer like me, whose natural tendency is to rely on data. As I've discovered, that doesn't always work perfectly. So it's Arianna's emotional intelligence that I am most excited to learn from," Kalanick wrote in a statement posted on both Huffington Post and Uber.com.
In an interview with CNNMoney, Huffington said she would focus on telling the story of Uber's role in transforming cities, as well as look at new opportunities to deliver varied services to users.
"I would love to tell all the stories around what is happening in cities beyond transportation. Do some cities want to give free rides to cancer patients? Do they want to work with the Red Cross? There are so many possibilities," she said. "Travis and I have also pledged to combat 'drowsy driving.' Uber has been instrumental in bringing drunk driving rates down, and we want to do the same for drowsy driving."
Huffington also stressed that she would be recusing herself from all of Huffington Post's coverage of Uber. "How Huffington Post covers Uber going forward will no longer be up to me," she said.
Huffington would not disclose how much she was being paid to serve on the board.
The move marks Huffington's first formal assignment on the board of a new technology company, and may signal further ambitions for her in Silicon Valley.
Kalanick described Huffington as a personal friend, and provided a link to a brief YouTube video documenting their friendship. (The two first met during the DLD tech conference in Munich in 2012, according to Huffington.)
"From the start of our friendship it was obvious that she believes deeply in our mission: transportation as reliable as running water, everywhere for everyone," Kalanick wrote.
Huffington co-founded Huffington Post in 2005, and has since served as its editor-in-chief. The site was bought for $315 million in 2011 by AOL, which in turn was bought by Verizon four years later at a valuation of $4.4 billion.