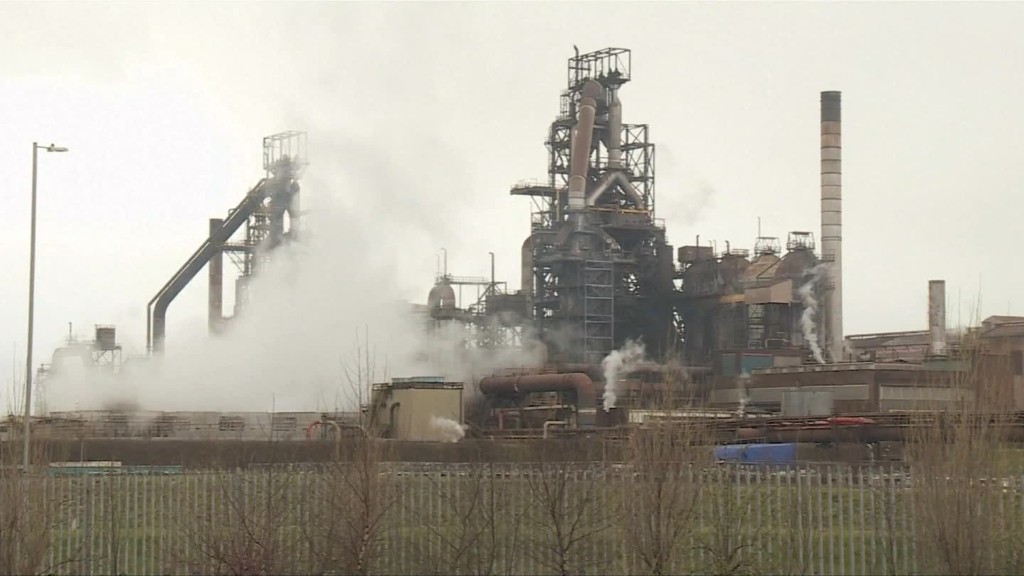 The temperature is rising in one of the world's hottest trade disputes.
U.S. Steel Corp (X) has accused dozens of Chinese steel producers of breaking trade rules, and it wants the U.S. International Trade Commission to investigate.
Pittsburgh-based U.S. Steel said regulators should remove "all unfairly traded Chinese steel products" from the U.S. market, claiming the Chinese firms illegally conspired to fix prices, stole trade secrets and circumvented trade duties by using false labels.
"We have said that we will use every tool available to fight for fair trade," U.S. Steel CEO Mario Longhi said in a statement.
China produces half of the world's steel, more than the U.S., European Union, Russia and Japan combined.
As the country's massive economy slows, internal demand for steel is dropping. Beijing now stands accused of dumping its unwanted metal on other markets, forcing rivals to close their plants and killing thousands of jobs.
China has defended itself, saying overcapacity is a global problem brought on by weaker demand. Beijing says it is willing to work toward a solution and has announced 500,000 job cuts in its own steel mills.
Related: Europe tries to protect steel jobs with tariffs on Chinese imports
The U.S. responded in March with a massive duty on Chinese steelmakers. The EU has also imposed a tariff of up to 13% on Chinese imports. Beijing pushed back with "anti-dumping" measures of its own.
While the tit-for-tat exchanges continue, prices remain at extremely low levels. On Tuesday, U.S. Steel posted a sharp decline in sales and a first quarter loss of $340 million.
Related: Cheap Chinese steel has claimed another victim
The petition filed by U.S. Steel is likely to increase tensions further. The ITC has 30 days to decide whether to open an investigation under Section 337 of the Tariff Act of 1930, a rarely used but powerful enforcement tool.
In 2014, a U.S. grand jury indicted five members of China's People's Liberation Army on charges they stole information from U.S. Steel and other American firms.