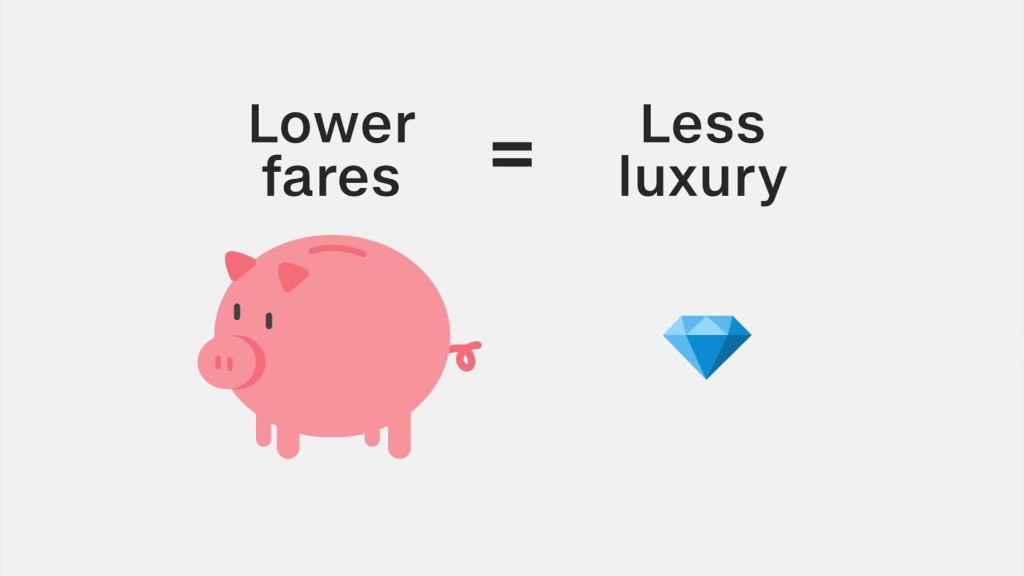 Travelers are getting some pretty good deals on airplane tickets.
The average price of domestic airfare dropped to $363 in the fourth quarter of 2015 -- the lowest level since 2010, according to the Department of Transportation.
The 8.3% annual drop is due largely in part to cheap oil. The price of oil fell to as low as $33.98 a barrel in the last three months of 2015.
Related: This airline scored last in customer satisfaction
But airfare prices and oil prices aren't directly correlated.
"Airlines don't set their prices based on their costs to fly the planes; they set them to maximize their revenue," explained Jeff Klee, CEO of CheapAir.com. "No matter how high or low their costs are, they will sell their seats for the highest that the market will bear."
But low oil prices are a win for passengers -- it can just take some time to trickle down to their wallets.
Cheap oil boosts airlines' profits and allows them to grow and add routes and buy better planes.
Related: Delta dumps one of the most hated airline fees
Low-cost carriers, like Spirit Airlines (SAVE) and Allegiant Air (ALGT), have been expanding to new cities and putting pressure on the existing carriers to drop their prices in order to compete.
"The major airlines are matching their low fares," said George Hobica, founder of Airfarewatchdog.com. "It's a pretty good time to fly."
Airlines have also been buying more fuel-efficient planes, which reduces the cost of flying.
"They are retiring those gas guzzlers," said Hobica, who noted some of the new planes are 20% more fuel efficient. "You can expect to see some of those savings passed on."
Related: How to score the cheapest airfare this summer
Travelers in Chicago, Dallas and Philadelphia are catching some of the biggest prices discounts in the country as the competition heats up in the cities, he added.
The Transportation Department's figures don't include added fees for things like checked luggage or more legroom, which are also big revenue boosters and don't go away when oil prices drop.
"It's much easier now for airlines to lower fares when they have to without triggering a financial bloodbath," said Klee.