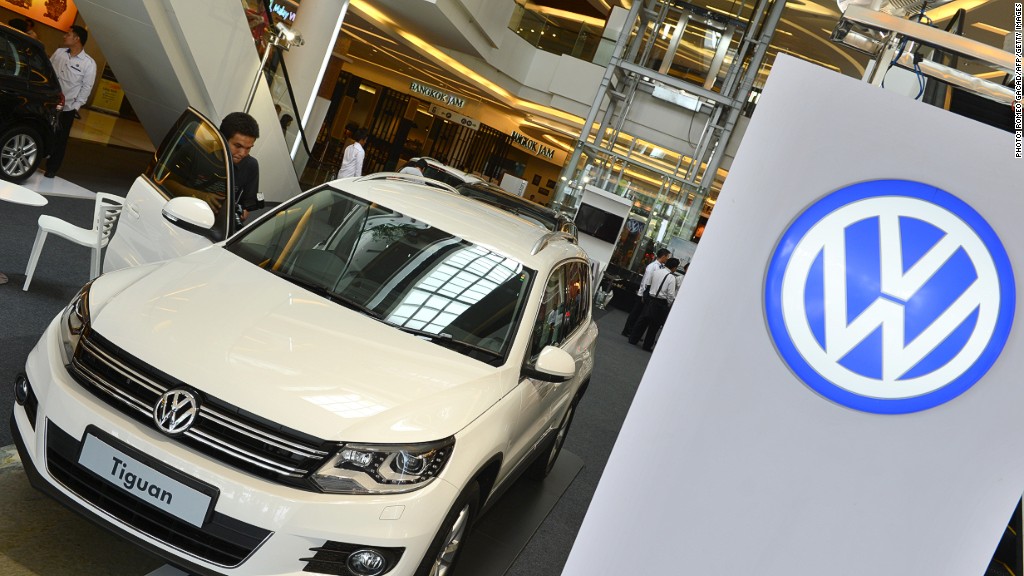 Volkswagen's former boss took home $8.2 million in 2015, while the company struggled with its biggest loss in its history.
Martin Winterkorn, who was forced to resign in September as Volkswagen's giant cheating scandal unfolded, received total of €7.3 million ($8.2 million) in 2015, including a €1 million ($1.1 million) bonus.
Winterkorn said he was not aware of any wrongdoing on his part. He was with Volkswagen (VLKPY) for eight years.
Volkswagen first admitted to rigging engine emissions tests in America and Europe in September, later saying it fitted as many as 11 million diesel vehicles worldwide with software that could cheat nitrogen oxide emissions tests.
Matthias Mueller, who replaced Winterkorn as the CEO, was promised total of €4.6 million ($5.2 million) for 2015, with a payment of €880,522 withheld for now.
That amount will be paid to Mueller in the future, depending on the performance of Volkswagen shares.
Related: Emission cheating costs VW $18 billion
The scandal has already cost the carmaker about €16 billion ($18 billion). The company slashed its dividend to just €0.11 per share, from €4.86 last year. Its stock has dropped 40% in the past 12 months.
Mueller and other top managers are also paying for the scandal. Volkswagen said last week it was cutting variable pay and bonuses for its top executives for several years because of the scandal.
But they are still paid way better than the competition. Dieter Zetsche, who heads Daimler (DDAIF), the maker of Mercedes-Benz, was paid €9.7 million in 2015, according to the company's annual report. Harald Krueger, the CEO of BMW (BAYRY), took home €6.2 million in 2015.