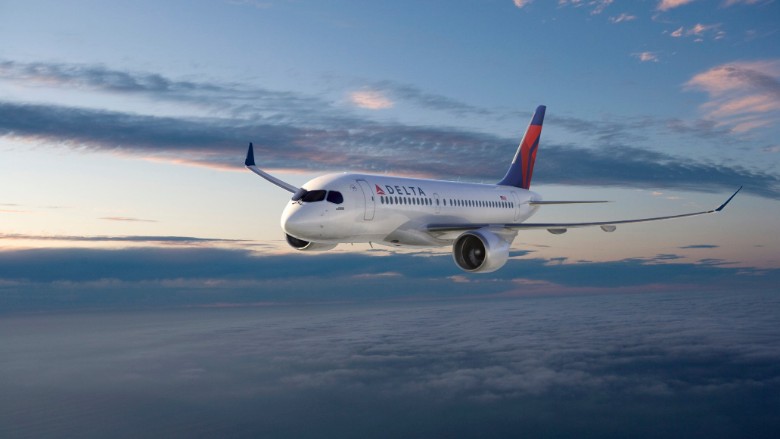 In a huge victory for Bombardier, Delta Air Lines said Thursday it will buy at least 75 of the Canadian aircraft maker's new CS100 airliners.
The deal is valued at about $5.6 billion, making it Bombardier's largest CSeries order so far. That's is a big relief for the company, since the plane had many delays during development.
Delta (DAL), the world's second largest airline, is expected to use the jets to help replace its aging fleet of MD-88 and MD-90 aircraft.
The deal "fits perfectly with Delta's fleet strategy," said Ed Bastian, Delta's incoming chief executive at a news conference outside Montreal. The plan includes replacing small jets with larger jets, he said.
"This will be the best customer experience... with lower operating costs," Bastian said.
Bombardier says its fuel-efficient, twin-engine CSeries will offer airlines fuel savings of up to 20%.
The CS100 also boasts quieter engines with "the lowest noise levels of any commercial jet in production," says Bombardier. Its range is around 3,500 miles.
Delta's decision strikes a blow to Bombardier's two larger competitors, U.S.-based Boeing (BA) and Europe's Airbus (EADSF) — which make up the lion's share of the airline's fleet.
Under the deal, Bombardier said Delta has an option to buy 50 more CS100s. The aircraft are scheduled to be delivered in spring of 2018, Bombardier said.