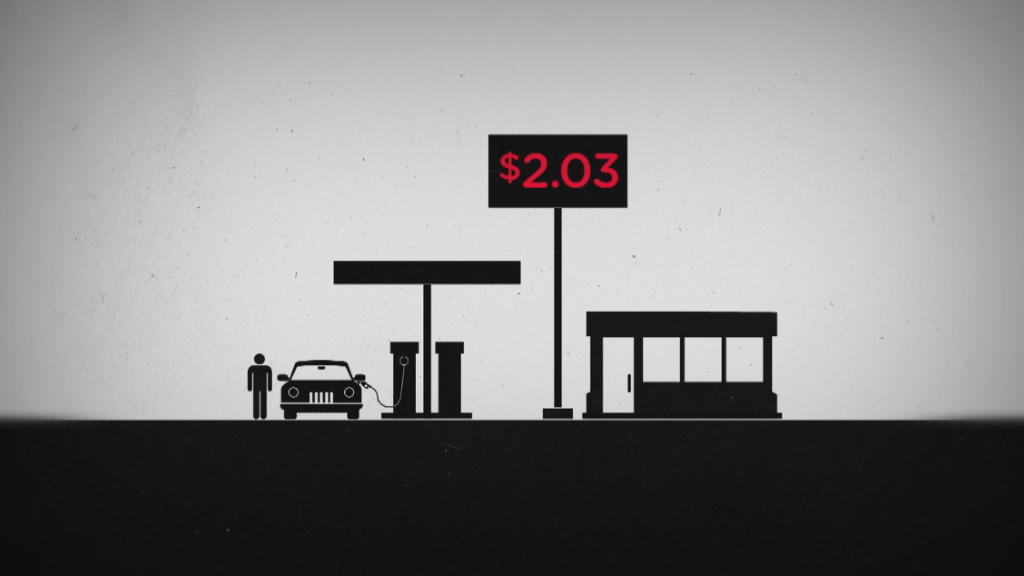 Investors -- including the legendary Warren Buffett -- weren't getting their kicks with Phillips 66 on Friday.
Shares of the oil refining giant fell 7% due to disappointing earnings.
Buffett's Berkshire Hathaway is the largest investor in Phillips 66 (PSX). The stock is Berkshire's (BRKB) sixth-largest holding.
Even though oil and gas prices have surged in recent weeks, it was not nearly enough to boost the financial results for many big energy companies in the first quarter.
Chevron (CVX) reported a bigger than expected loss on Friday. ExxonMobil's (XOM) sales and earnings plunged from a year ago as well -- although the company's results did top forecasts.
Phillips 66 was hit particularly hard. Profits plunged 40% from the fourth quarter and 60% from a year ago due to the turmoil in the commodity markets.
Related: ExxonMobil's profits crash to lowest level since 1999
Phillps 66 has a huge refining business. And that part of the business was crushed due to the slide in oil and gas prices earlier this year.
But the news out of the commodity world has been much better lately. Oil has surged from a low of about $26 a barrel in February to its current price of $46.
So investors flocking to Omaha this Saturday (and tuning into the webcast on Yahoo Finance) will be eager to hear if Buffett and vice chairman Charlie Munger have any big picture thoughts on what's going on with oil. Do they think the worst is over?
Related: Warren Buffett has boosted his bet on oil stocks
It seems unlikely that they've soured on Phillips 66. Berkshire has owned the stock since it was spun off from ConocoPhillips (COP) four years ago. Phillips 66 has more than doubled in that time frame, compared to a 50% gain for the S&P 500.
Berkshire even increased its stake in Phillips 66 by a significant amount earlier this year.
To be sure, oil isn't a huge part of the Berkshire investment portfolio. The only other energy stock Berkshire owns is Canadian oil sands leader Suncor (SU).
But the wild swings in oil prices have a big impact on some of Berkshire's subsidiaries.
Related: Warren Buffett is beating the market again
Berkshire owns the Burlington Northern Santa Fe railroad, a business that has been hurt by the decline in oil prices -- and whose fortunes may now improve if the commodities market continues to stabilize.
Berkshire also has a huge energy unit that is very important to the overall company. Munger even hinted last year that Berkshire Hathaway Energy chief Greg Abel could eventually take over for Buffett as Berkshire CEO.
So the rebound in oil prices should be good news both for Berkshire's investment in Phillips 66 as well as its operating companies.
And the energy comeback is a big reason why shares of Berkshire are up about 10% this year -- better than the overall market.