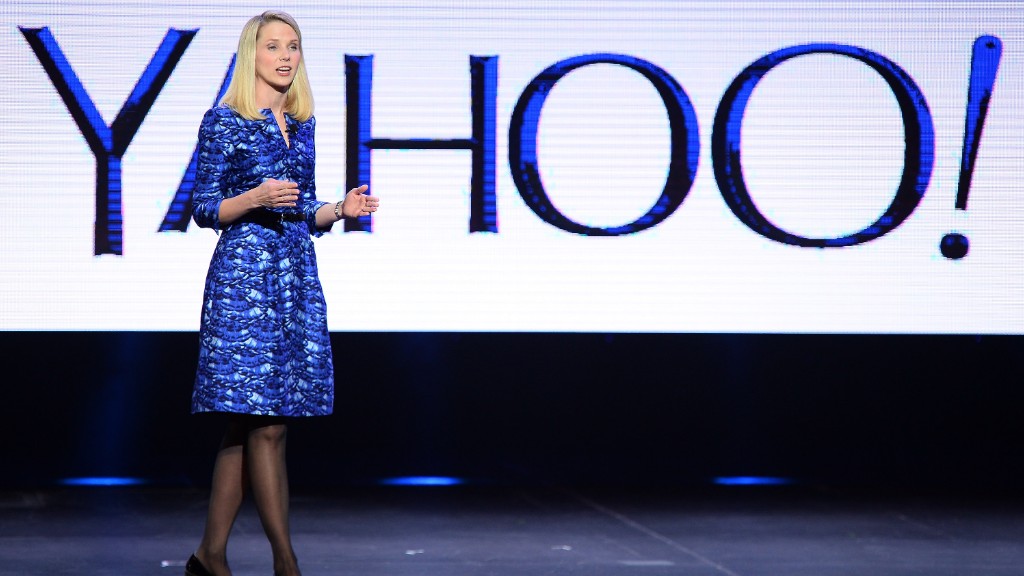 Do you want to buy Yahoo? There's now a listing for the embattled Internet company ... on Craigslist.
Yahoo (YHOO) is actually for sale. Bids for its core assets were due earlier this week. Many experts believe that Verizon (VZ), which scooped up AOL last year, is the most likely to wind up acquiring Yahoo.
The Craigslist post is clearly a fake.
Still, it's hilarious -- and also a bit sad. It's another sign of how far Yahoo, one of the pioneers of online media, has fallen. It has been supplanted by Google (GOOGL), Facebook (FB) and other social media upstarts like Snapchat.
Marissa Mayer is Yahoo's eighth CEO since 2001. And she has been unable to turn things around.
The jokester who listed Yahoo is asking for $8 billion or B/O -- best offer.
Yahoo's current market valuation is closer to $35 billion, but that includes stakes in Chinese web giant Alibaba (BABA) as well as Yahoo Japan (YAHOF). So $8 billion might be a fair price after all.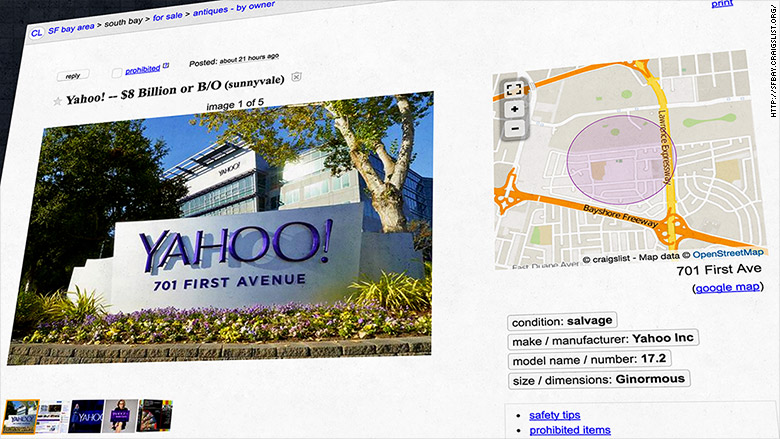 The listing describes Yahoo as "a rare find" and added: "this one-of-a-kind Internet original is now available to the public for a limited time."
Yahoo was also touted as "a beautiful piece in good-to-fair condition, showing some signs of wear but easily restored in the hands of the right person." That may be debatable.
The seller also said that "sadly, the original owners can no longer maintain it." Few would dispute that.
Related: Mayer said sale of Yahoo is 'top priority'
Adding insult to injury, the listing was found in the "antiques by owner" section on the San Francisco Craigslist page.
Yahoo did not have a comment about the listing.
But if you (and perhaps a couple of really wealthy friends) are looking for a Silicon Valley fixer upper and think you can outbid Verizon, here are some of the other highlights cited in the Craigslist post.
1 billion users, more or less
Web email system (now 62% spam free!)
Bottomless archive of Kim Kardashian photos
Fully equipped Nautilus gym
A really nice cafeteria
Several warehouses filled with Kind bars
Katie Couric
Yahoo's condition was described as "salvage" and the size/dimensions as "ginormous." Buyer beware.