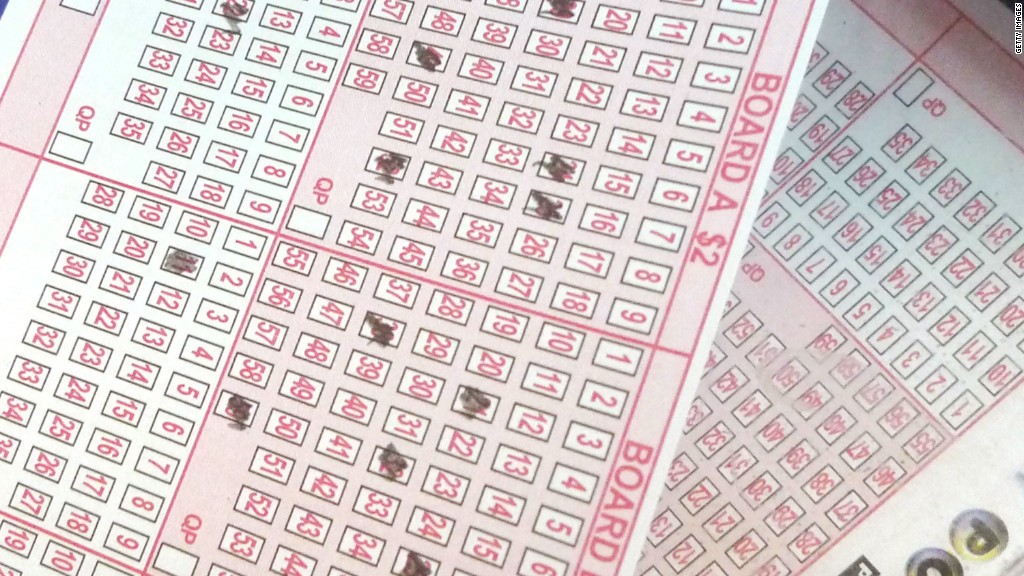 Here we go again!
The current jackpot for the national Powerball lottery has reached $348 million after 17 drawings without a big winner.
The last jackpot to reach this level eventually grew into the largest in U.S. history -- $1.5 billion.
That one garnered a lot of attention. In January, three winning tickets were sold in Chino Hills, California; Munford, Tennessee; and Melbourne Beach, Florida.
Now, the winnings are inching closer to reaching $400 million and cracking the list of the largest lottery jackpots of all time.
This pot has been growing since March 2, after a 67-year-old man in Florida claimed the previous Powerball jackpot of $291.4 million.
The latest Powerball drawing was Saturday night: The winning numbers were 3-12-16-32-34 and the Powerball was 14. About 1.3 million people won something -- for a total of $12.8 million.
But no one took the jackpot home. The next drawing is on Wednesday.
Related: Selling a winning Powerball ticket can get you $1 million ... or just $25k
While the jackpot is advertised as being worth $348 million, a winner will only receive that amount if she takes the annuity -- the money is paid out over 30 years.
The lump sum option, which is more popular, has a cash value of $226.1 million.
As the pot grows, more and more people are likely to rush out to pick their numbers. But the odds of winning aren't great.
Individual tickets have only a 1 in 292 million chance of having the jackpot-winning six-digit combination.
Even just guessing the Powerball number, which will get you $4, is hard -- the odds are 1 in 38.