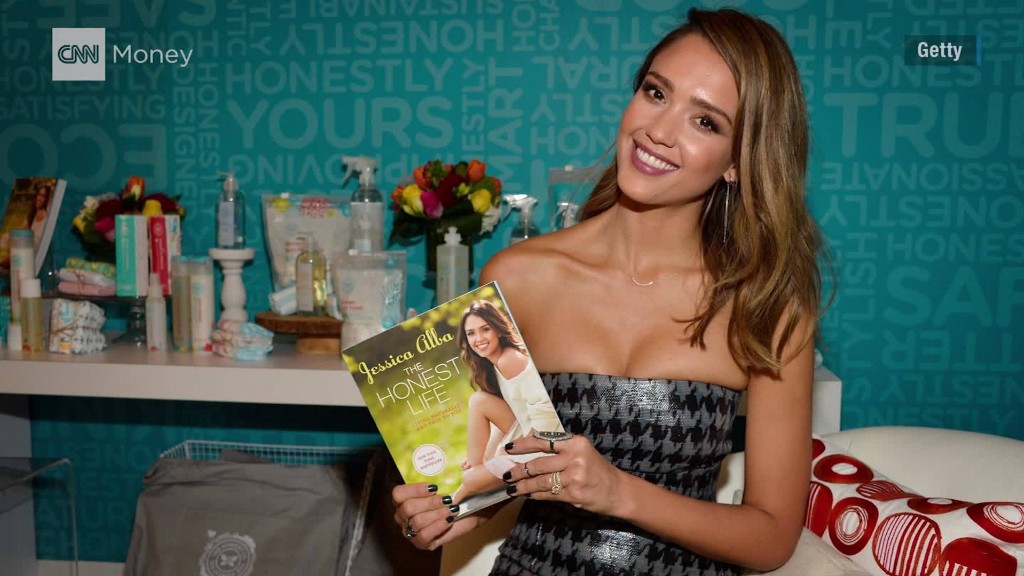 Jessica Alba's Honest Company is publicly challenging claims that the company's baby food isn't really organic.
In April, the Organic Consumers Association, an advocacy group, filed a lawsuit against the company. OCA claims Honest Company's Premium Infant Formula contains 11 synthetic ingredients, some of which have not been "assessed as safe for human foods."
Honest Company said Sunday in a blog post that the advocacy group was "leveraging" Alba's name to "draw more awareness to their efforts."
"It is unfortunate," the post says. "Just know that it will not distract or deter us from our mission of helping families build happy and healthy lives."
The blog post also said the lawsuit has spread "a great deal of misinformation about our Infant Formula in the press" and claims its Infant Formula has been "cleared" by the Food and Drug Administration.
Related: Women sue to block New York's 'Tampon Tax'
"[The Infant Formula is] certified organic and contains at least 95% organic ingredients as required by USDA. Any ingredients, including the 11 ingredients alleged in the suit as nonorganic, are ingredients that occur naturally in breast milk, are important for infant growth and development, and are all either permitted or required by the FDA to be present in infant formula," the company said.
Honest Company added that the baby food is made at an "FDA-inspected facility" that is "led by top scientists, nutritionists, engineers, regulatory experts and quality assurance specialists in the industry."
A spokesperson told CNNMoney that the product "is also certified USDA Organic by an independent third party, in strict accordance with the National Organic Program. We are confident this lawsuit will be dismissed."
Related: Honest Company now offering 16 weeks paid leave for new parents
The blog post also makes a personal appeal, saying it was the company's other co-founder, Christopher Gavigan, who developed the formula for his newborn son, Luke.
"We stand behind the safety of our Organic Infant Formula and have used it for our own families," the blog post reads, adding that Honest Company.
But OCA says it's standing by the lawsuit.
"This was carefully researched, and we wouldn't have filed it if we didn't have legal standing to do so," said Katherine Paul, a spokesperson for OCA.
Honest Company was also sued in September last year by a customer who claimed the company misled customers by marketing its products as "natural" and its sunscreen as "effective."