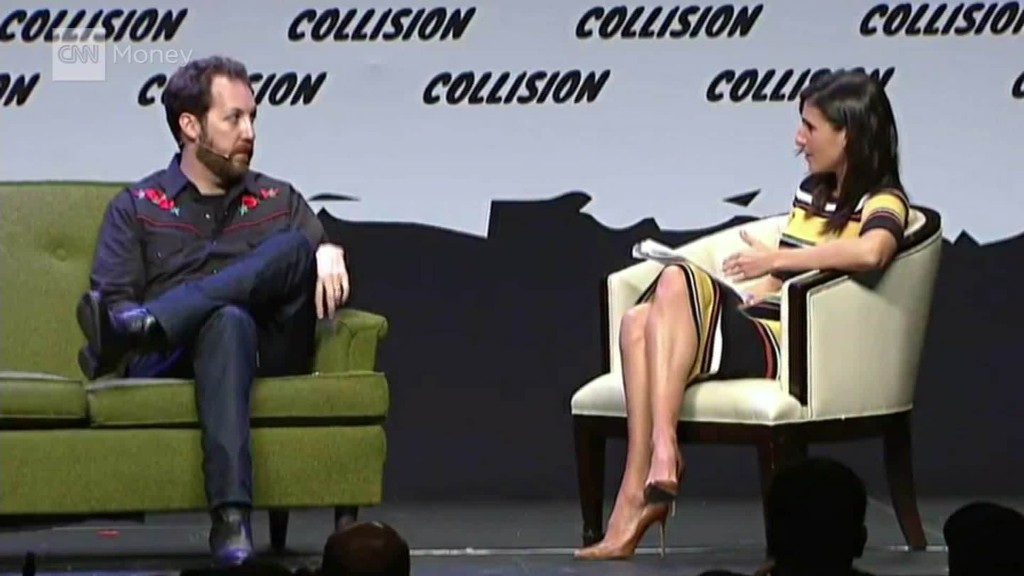 What the heck has happened to the tech sector?
Sure, the Nasdaq is still up sharply from the lows it hit in early February -- just like the rest of the market.
But the Nasdaq has fallen for the past seven days and was flat on Monday. The tech heavy index is down nearly 5% this year and 9% below last year's record high while the Dow and S&P 500 are in the black so far in 2016 and not too far from their peaks.
Disappointing earnings from Apple (AAPL), Google parent company Alphabet (GOOGL) and Microsoft (MSFT) all weighed on the Nasdaq last week.
The tech wreck is clearly hurting individual investors.
According to data provided to CNNMoney by investment performance tracking app Openfolio, Apple, Microsoft, Netflix (NFLX) and Twitter (TWTR) are among the most widely held stocks. They all fell about 10% last month.
The sector is clearly in a funk. Only one tech company has gone public so far this year -- and it was a flop. It wasn't a sexy startup either. It was SecureWorks, the cybersecurity spinoff of privately held Dell.
Related: First tech IPO of the year looks like a dud
But have tech stocks once again fallen too far too fast? There might be some bargains.
Daniel Morgan, senior portfolio manager with Synovus Trust Company, notes that Apple, Microsoft and Intel (INTC) all trade at reasonable valuations.
He added that the first quarter is typically weak for tech companies -- and that they are not immune to what's going on in the rest of the market. So he's not too concerned by the pullback.
"Where is tech today? Is this another 2000 or 2001? I'd say no. But these companies are still subject to the overall economy," Morgan said. "Tech isn't dead. It was just a tough quarter."
Big tech companies are even starting to go shopping.
Larry Ellison's Oracle (ORCL) has announced two small deals for cloud software firms in just the past few days.
Related: America's earnings recession just got worse
Oracle agreed to buy Opower (OPWR) for $532 million. And last Thursday, Oracle snapped up Textura (TXTR) for $663 million. Oracle paid about a 30% takeover premium in both acquisitions.
Leslie Thompson, managing principal at Spectrum Management Group, added that investors need to look beyond Apple, Alphabet and other Silicon Valley giants when thinking about the tech sector.
Thompson said companies like consulting firms Accenture (ACN) and Cognizant (CTSH) and payment processing leader MasterCard (MA) are all stocks that could be considered tech -- and they are all relatively attractive. She likes software developer Adobe (ADBE) too.
Of course, not all tech companies are getting dumped by Wall Street. Facebook (FB) and Amazon (AMZN) both surged last week following their strong results. Those two stocks are also among the 10 most widely-held stocks by Openfolio users.