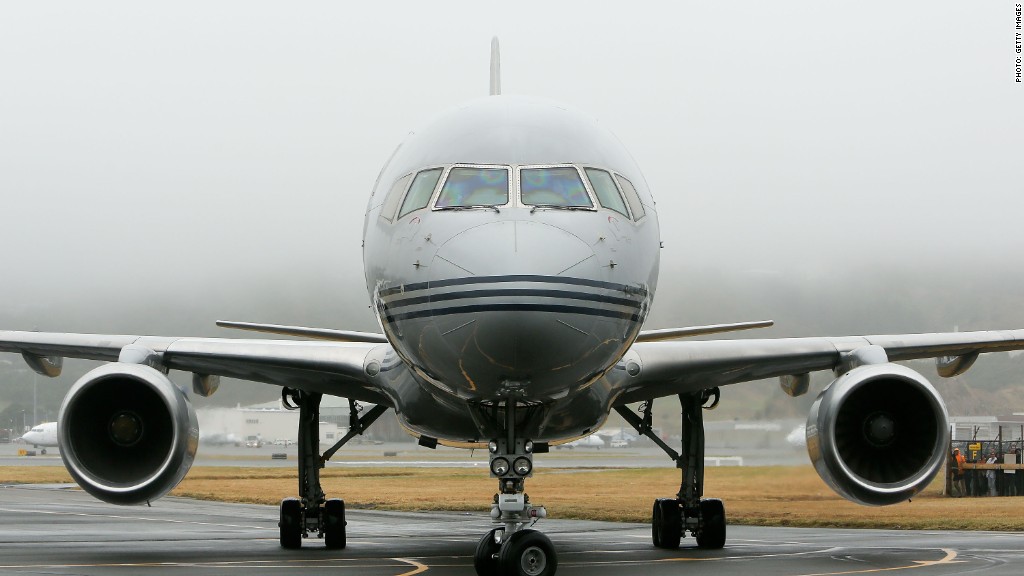 Low oil prices have been really good for airlines' bottom lines.
U.S. airlines raked in a profit of $25.6 billion last year, a 241% increase from 2014, according to the Department of Transportation.
The drop in oil prices meant big savings for the industry: Airlines spent nearly $27 billion on fuel in 2015, 38% less than in 2014.
Lower oil prices have allowed airlines to expand and add new routes -- and the increased competition has put pressure on fares.
Related: This airline scored dead last in customer satisfaction
The average price of airfare in the U.S. dropped to $363 in the fourth quarter of 2015 to the lowest level since 2010.
Prices are also looking pretty good for summer vacationers with fares expected to be 9% lower compared to last year, according to airfare app Hopper.
But ticket sales still made up 75% of airlines' total operating revenue at $126.9 billion.
Customers paid $3.8 billion in baggage fees last year and $3 billion in reservation change fees.
Related: Here's the new Delta CEO's big challenge
Airlines have been re-introducing new perks like free on-board snacks in economy and eliminating some fees.
American Airlines (AAL) brought back free snacks on domestic flights. And in April, Delta (DAL) announced it would no longer charge travelers to speak with one of its customer service representatives to book a flight.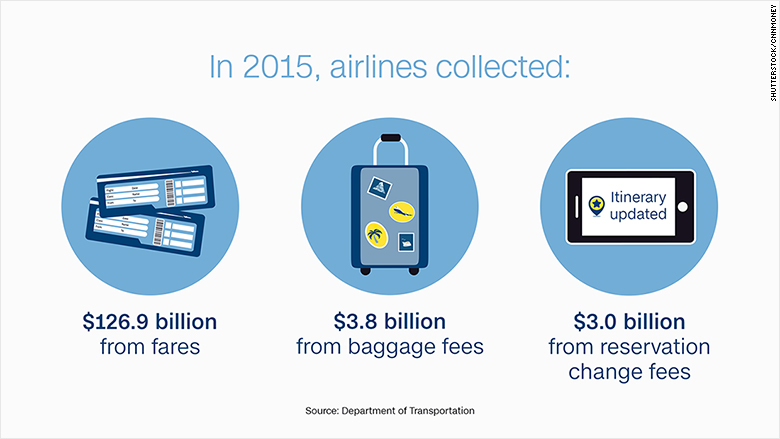 Despite depressed oil prices, airlines' total operating revenue took a slight hit to $168.9 billion in 2015 from $169.3 billion the year before.
Labor costs also ticked up 11% to $45.4 billion from $40.8 billion.