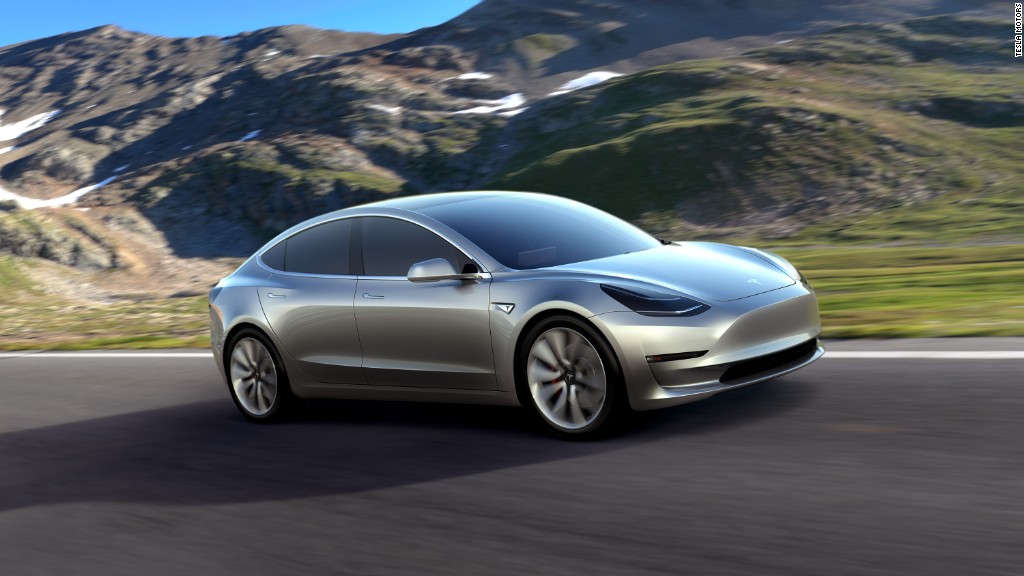 Tesla CEO Elon Musk is spending some nights in a sleeping bag on a factory floor.
He's keeping a very close eye on the electric car maker's production.
"My desk is at the end of the production line," Musk told investors Wednesday after the company posted its quarterly earnings report. "I have a sleeping bag in a conference room [nearby] and I use it quite often."
Tesla's biggest challenge is scaling up manufacturing to meet customers' demand -- and that's why the factory isn't just where Musk is sleeping, it's where Tesla is spending billions of dollars.
Related: Tesla got 200,000 orders for the Model 3 in first day
Tesla (TSLA) said Wednesday that it's decided to invest more than $2 billion on production capacity this year -- $750 million more than initially planned.
But that means Musk won't be able to deliver on what he previously told investors: Tesla may finally turn a profit in 2016.
"Naturally, this will impact our ability to be net cash flow positive for the year, but given the demand for Model 3, investing to meet that demand is the best long-term decision for Tesla," Musk said.
The company posted a net loss of $282 million for last quarter.
Tesla's recently unveiled Model 3 is the company's first mid-priced car, which starts at $35,000. The company began accepting $1,000 deposits for the car last month, and received more than 325,000 orders in the first week.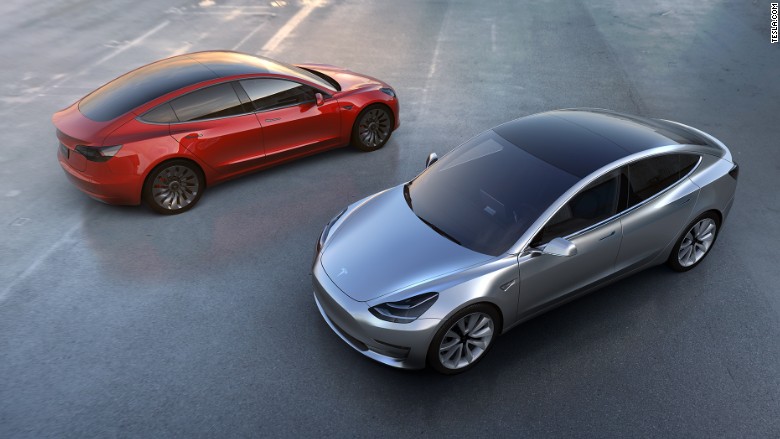 The automaker made a name for itself with two $70,000-plus luxury models -- the Model S and Model X -- but a successful mass market vehicle is the cornerstone of Musk's plan to grow the company.
The first Model 3's are expected to reach customers next year, and he wants the company's new gigafactory to be churning them out "at capacity" by the end of 2017. Musk said the company plans to start making 500,000 cars per year by 2018. For comparison, the company made about 50,000 in 2015.
To do that, the company is also looking to hire top-tier manufacturing talent, which Musk said is the "most significant" factor in ensuring a bright future for Tesla.
It's unclear why, but the company also announced earlier in the day on Wednesday that its vice presidents of production and manufacturing are leaving the company.
Musk's production plans may face other problems. He has given Tesla suppliers a July 1, 2017 deadline to ship the parts he's ordered, but "it's like college term papers. There's always late term papers."
Related: Car buyers clamor for Tesla despite reliability concerns
Musk also said he plans to start producing more car components in-house -- another reason he's investing more money in Tesla's manufacturing capabilities.
Tesla affirmed earlier guidance that it plans to put 80,000 to 90,000 new electric cars on the road this year, and that's despite hitting a production snag with the Model X recently that made the company miss its quarterly delivery guidance.
And the Model S is still selling well. Orders were up 45% compared to the same quarter last year.
Tesla's stock has struggled in 2016, down more than 7% since January. Shares were essentially flat after-hours when the company issued its report.