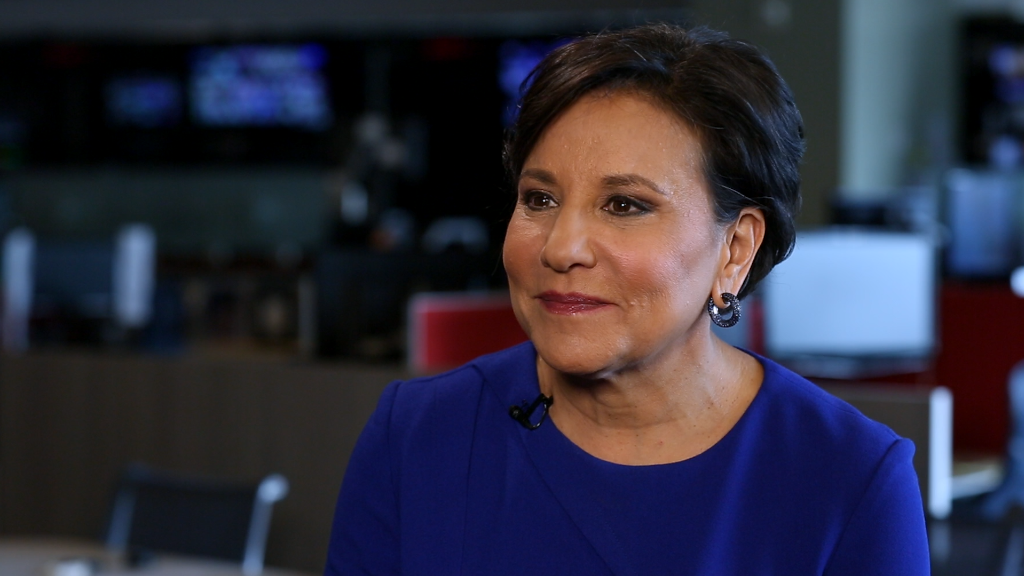 Donald Trump's near certain nomination as the Republican Party candidate for the White House could be the final nail in the coffin for President Obama's big free trade deal with Europe.
Talks on the Trans-Atlantic Trade and Investment Partnership (TTIP) began in 2013. Obama and European Union leaders hoped to create a free trade area spanning more than half of the world's economic output and 800 million people. Its supporters say the deal would make everyone richer and create lots of jobs.
But after 13 rounds of negotiations, there is growing opposition on both sides of the Atlantic. The odds of a deal happening any time soon have collapsed.
Here are three reasons why:
1. Trump hates it, Clinton is cooling fast
During the primaries, Trump has repeatedly criticized free trade agreements, including NAFTA and the Trans-Pacific Partnership, saying they are "an attack on America's business."
"TTIP is being used as a political tool and it works...blaming foreigners for problems in the economy," said Dennis Novy, an international trade expert and an associate professor of economics at the University of Warwick.
Related: The war on business during presidential campaign
Hillary Clinton, frontrunner to win the Democratic nomination for president, backed big free trade agreements when she was Secretary of State. But she is now also voicing concerns. In October, she spoke out against the Trans-Pacific Partnership, a trade deal between the U.S. and 11 other nations.
"The debate has pushed Clinton into being much more skeptical," said Raoul Ruparel, a co-director of Open Europe, a think tank. "It looks like this (trade agreement) may not be a top priority for whoever comes in after the election."
2. Growing opposition in Europe
Nearly 3.5 million Europeans have signed a petition against the deal. They are worried it would give too much power to big U.S. corporations, and make it easier for them to bypass environmental and public health protection laws.
"There is a lot of underlying anti-American sentiment in Europe, especially against big American corporations, on environmental issues, labor issues, tax issues," Novy said.
Related: Slowing world trade is bad news for the economy
The French government said this week it won't sign TTIP in its current form. Trade Minister Matthias Fekl reportedly said that Europe was getting a bad deal and it would be better to put the talks on hold if the U.S. wasn't prepared to give more ground.
Opponents in Europe say the agreement could lead to privatization of healthcare, education and transport, sectors run as public services in many European countries. The European Commission says these sectors will not be included in the agreement, but leaks suggest the U.S. is pushing hard for access.
Protesters are also furious about the secrecy surrounding the negotiation. The draft deal has been kept under wraps -- which is not unusual for big trade agreements. WikiLeaks has offered a reward worth 100,000 euros ($114,000) for the TTIP documents.
3. Time is running out
Time is fast running out to negotiate the big thorny issues. Both sides are playing hardball, trying to defend their interests.
"Even though they say they want a 'win-win' agreement, what they actually mean is 'we want to win more than you do,'" said Julius Sen, an associate director at The International Trade Policy Unit at the London School of Economics.
Related: Why Europeans hate Obama's free trade deal
Talks began in June 2013 and the negotiators originally hoped for a deal before Obama leaves office in January. But that looks very unlikely now.
"Nobody really believes it will be done," Sen said. "It is not possible to negotiate and implement an agreement like this within the life cycle of one congress, one president, it will move very slowly," he added.
A British parliamentary report published this week showed international trade deals take between four and nine years on average to negotiate.