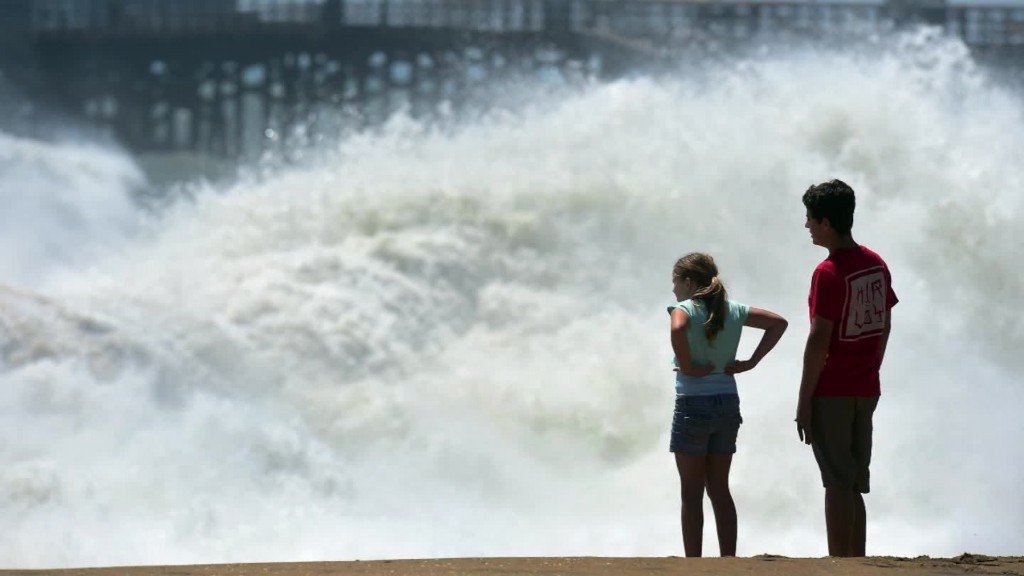 First the good news: The worst El Niño in two decades is fading after causing billions in losses.
The bad news is that it's likely to be replaced by La Niña, a related weather pattern that can last much longer and do much more damage.
The U.S. National Oceanic and Atmospheric Administration says the conditions are such that La Niña could develop within the next six months. Australia's Bureau of Meteorology puts the chances at 50%.
El Niño occurs when trade winds slacken over the Pacific, disrupting ocean currents. It can bring drought to Australia, and heavy rain to coastal South America.
Related: Bad weather makes Easter Bunnies pricey
The pattern reverses during La Niña, when temperatures in parts of the Pacific turn cold. The phenomenon brings increased rainfall to Southeast Asia, as well as parts of Africa and Brazil. Flooding is common in Australia.
Unlike its shorter cousin, La Niña can last up to three years.
The current El Niño is weakening after inflicting damage on economies around the world. In Asia, it has already caused $10 billion in losses, according to Rajiv Biswas of IHS Global Insight. Rice and sugar production has been hit, causing prices across the region to spike.
Insurer Munich Re estimates that the global costs of El Niño hit $12 billion in 2015, or more than 13% of the damage caused by all natural forces. It had a "considerable effect on droughts and heatwaves" in South America, Africa and southeast Asia.
The insurer said the weather pattern also caused an uptick in tropical cyclones in the northeastern Pacific, including Hurricane Patricia, which was one of the most powerful storms in history when it made landfall in the Mexican state of Jalisco.
La Niña promises more economic disruption. The frequency of tropical storms and hurricanes hitting the U.S., and the damage they cause, increases substantially during La Niña years.
There is a silver lining: La Niña can be positive for India, with heavier monsoon rains providing a boost to agricultural yields.
The last significant La Niña, which developed in 2010, was tied to record winter U.S. snowfall, spring flooding across the country, and drought conditions in Texas, Oklahoma and Arkansas.