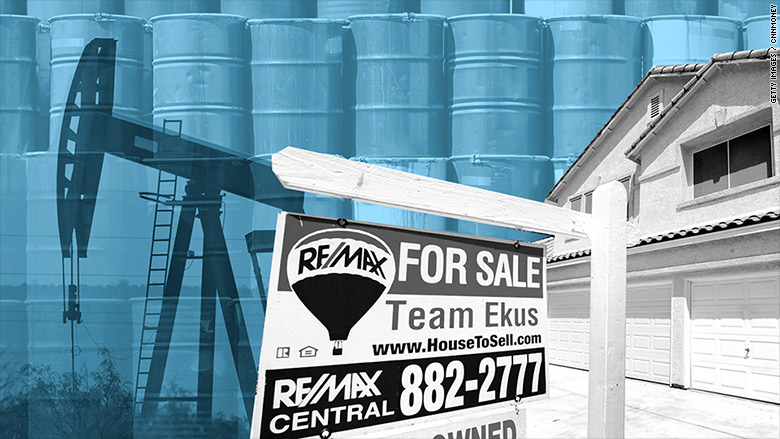 Depressed oil prices are becoming a real drag on some housing markets.
On a national level, homes are moving off the market faster than in 2015, according to a Trulia report analyzing the 100 largest U.S. metro areas.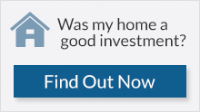 But in oil-heavy housing markets, the "for sale" signs are staying up longer than they used to.
Related: Falling oil means rising foreclosures in these states
The prolonged drop in oil prices has hit Houston's housing market the hardest, with around 66% of homes still on the market after 30 days in April compared to 50% last year.
The city, which has a median asking price of $182,500, has the second-largest oil industry in the U.S., according to Ralph McLaughlin, Trulia's chief economist.
"It's a combination of demand side decreases because of the drop in oil, and supply side increases because the city builds so many new homes," he said. "Those effects combined make for a pretty noticeable drop."
Homes are also staying on the market longer in Oklahoma City, Tulsa and Forth Worth, Texas, which round out the five cities with the biggest employment ties to oil.
Oil companies have been forced to reduce their workforces in the wake of lower prices, which has had a spillover effect on the local real estate markets.
Related: Everything you need to know about buying your first home
The country's hottest markets are also starting to cool slightly, which can provide some relief to potential buyers.
While the San Francisco Bay Area still has the fastest-moving markets, sales have started tapping the brakes. In San Jose, 37.7% of homes were still on the market after a month, an increase from 35.5% a year prior.
And in San Francisco, 41.3% of homes were still available -- up from 35.5%.
"This could be a preliminary sign it is starting to plateau," said McLaughlin.