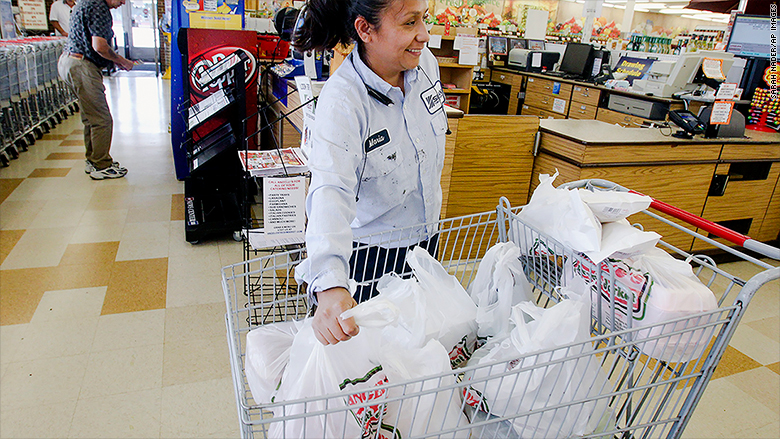 New Yorkers are going to start paying if they don't bring reusable grocery bags to the store.
The New York City Council approved a measure on Thursday that requires stores to charge at least 5 cents per paper or plastic bag beginning Oct. 1.
"New York City pays an estimated $12.5 million to transport 91,000 tons of plastic bags and paper carry-out bags to landfills in other states each year," according to a press release.
The city also estimates that New Yorkers use 9.4 billion paper and plastic bags each year, most of which don't get recycled.
Take-out or delivery orders from restaurants, food stamp purchases, produce and prescriptions are excluded from the requirement.
Related: New York City may ban Styrofoam cups
Some opponents say it places an undue burden on the city's poorest residents, but the bill's backers see it as a crucial step toward tamping down on excess waste.
Similar ordinances have been enacted in several cities and counties around the U.S., and most retailers in California are required to charge 10 cents per bag.
Californians are set to vote in November on a referendum to ban plastic bags statewide.
In NYC, stores will be able to keep the revenue from non-reusable bag purchases.