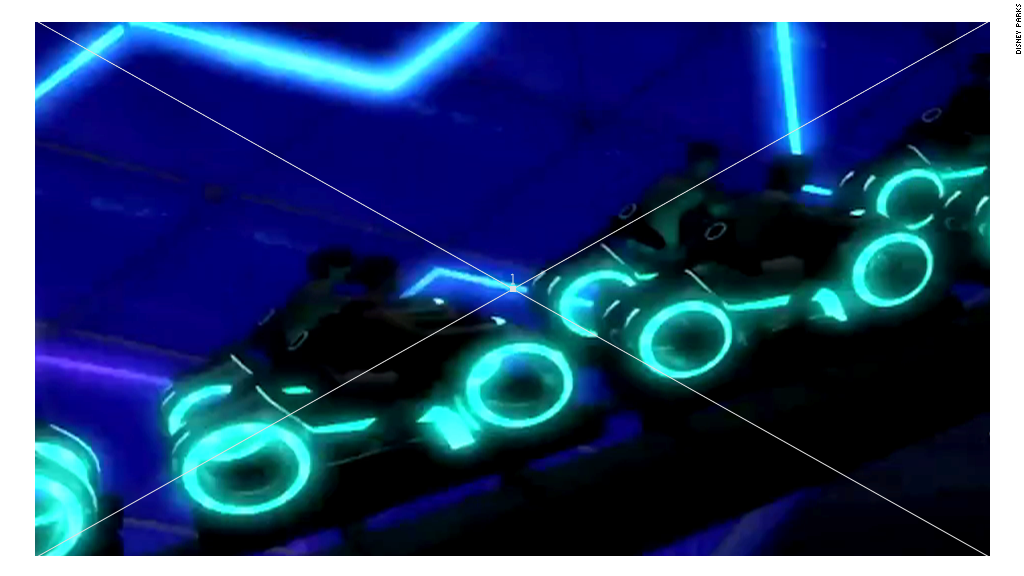 Disney has moved one step closer to opening its new mega theme park in Shanghai, even as another division of its Magic Kingdom comes under pressure.
Shanghai Disney Resort on Friday began a kind of soft launch ahead of its official opening on June 16.
"The trial operations period allows cast members to get ready for our first official guests next month while invited participants experience select attractions, entertainment and dining on select dates," Disney (DIS) said.
The massive Shanghai Disney project includes two hotels, a shopping district and six themed lands -- Mickey Avenue, Gardens of Imagination, Fantasyland, Adventure Isle, Treasure Cove and Tomorrowland.
It dwarfs the company's other parks in Asia, which are located in Hong Kong and Tokyo.
Already, scalpers have jacked up ticket prices to obscene levels. In late March, tickets were selling for double their face value. Standard prices are 499 yuan ($77) for peak times and 370 yuan ($57) for other periods.
Related: China troubles for Apple and Disney have western media on edge
Yet all is not well for Disney in China. DisneyLife, the company's streaming video service, recently shut down after just five months in operation. What exactly triggered the suspension isn't clear. The company won't give details, and China's regulator hasn't commented.
What is clear is that China is still extremely sensitive about content that's delivered to its huge population over the Internet. And new rules requiring government approval for foreign companies wanting to provide online content such as videos, games and books are making it harder to do business.
Related: Disney's $5 billion Chinese theme park set to open
More traditional entertainment options, like the Shanghai Disney Resort, may be on safer ground.
Disney (DIS) has been talking about building a Shanghai theme park since the mid 2000s. The latest version of the project was due to open in late 2015, but construction problems and design changes pushed the date back.
The park features storytelling and design features that Disney hopes will appeal to a Chinese audience. Shanghai's traditional Shikumen-style architecture will be highlighted, as will themes from the Chinese zodiac.
Theme parks and resorts generated more than $16 billion in revenue for Disney in 2015, making them the company's second biggest business behind TV.
-- Jethro Mullen contributed reporting.