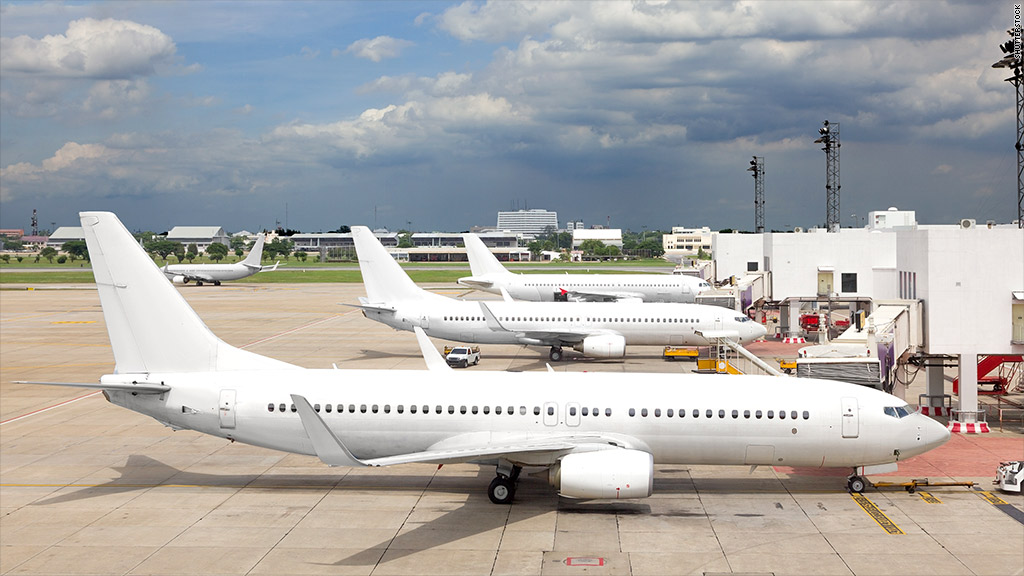 Long wait times. Missed flights.
Airport security has been brutal lately, and it could get even worse this summer.
The recovering economy and low airfare prices have led to a flood of air travelers creating marathon security lines at airports across the country, with some travelers complaining of wait times lasting at least an hour.
The increased flow is testing the capacity of airport security, and some say the TSA is coming up short on security staff to handle the additional traffic.
"The issue is man power. There are not enough TSA agents to handle the load of summer travelers," said Bruce Schneier, a security expert.
The TSA is now recommending fliers get to the airport up to two hours ahead of their departure time, even for domestic flights.
Related: How to score the cheapest airfare this summer
The TSA has been increasing its hiring and training programs for security workers.
And this week, the head of Homeland Security, which includes the TSA, announced plans to add more security officers and dogs to help accelerate the screening process at the busiest airports this summer.
On Friday, a TSA spokesperson told CNNMoney the agency has requested authority from Congress to move $34 million in funding to boost staff levels to reduce security wait times. The money would pay for additional overtime and part-time hours, and accelerated hiring of 768 new TSA officers.
Related: Delta dumps one of the most hated airline fees
But for some airports, the added security could be too little, too late.
Hartsfield-Jackson Atlanta International had its biggest year in 2015 with 101 million fliers moving through the airport.
The security situation got so bad that the airport's general manager sent a letter to the head of TSA in February threatening to use private security contractors to screen passengers. The letter mentioned a recent 7.5% TSA staff increase, but said that it was "late and inadequate" and that the airport is "dreading the outcome of summer 2016."
Orlando International is also experiencing a surge in travelers. The airport is now handling 40 million passengers in a terminal built for 24 million as it undergoes a major expansion.
An airport spokesperson said its staff is working with the TSA to help speed up wait times, but security staffing is out of the airport's control.
"We've been staring at this iceberg awhile," said Jonathan Grella, executive vice president of public affairs at US Travel Association. "I am encouraged [with the latest move from Homeland Security], but that doesn't mean that it won't be challenging, especially in the early parts of the summer."
Related: Which airlines offer the most legroom?
But the TSA says that adding more security isn't a cure-all solution since many screening lanes at airports are already running at full capacity.
Passengers also need to play a part to help keep the lines moving. For example, taking off belts and jackets before getting to the front of the line, and wearing shoes that are easy to take off.
CNN's Rene Marsh contributed to this report