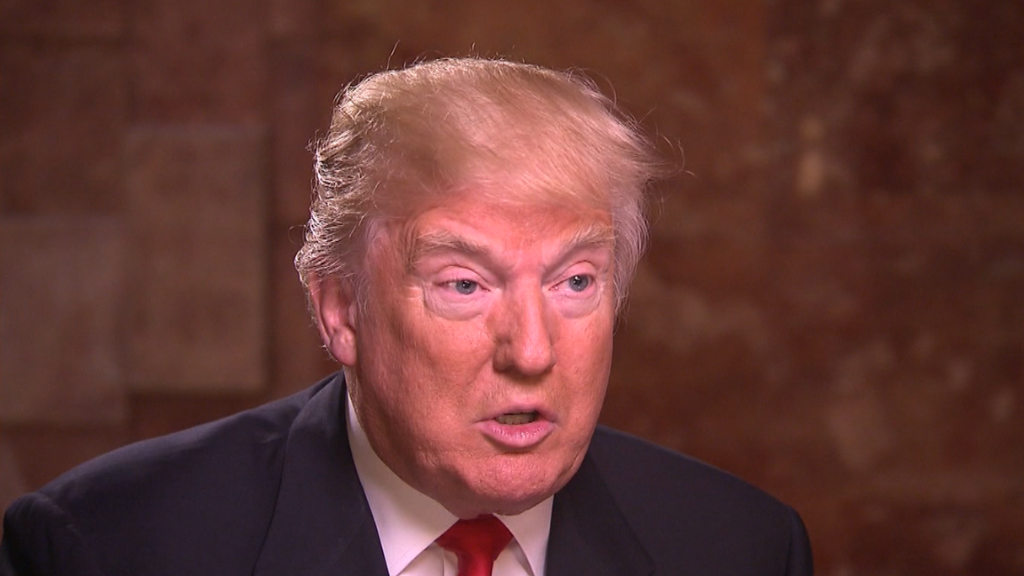 Donald Trump says Puerto Rico has "far far too much debt," and the U.S. government shouldn't bail out the island.
The presumptive Republican presidential nominee calls himself the "king of debt." His long career has included four bankruptcy filings by his companies. But he says Puerto Rico has gone too far and there's only one way out: cut spending.
"I wouldn't bail them out," Trump told CNN's Wolf Blitzer on Wednesday.
Puerto Rico is in crisis mode. It has run up $70 billion in debt, a staggering amount for an island of under 3.5 million people.
Related: Donald Trump: 'I'm the king of debt'
The island's governor claims the money isn't there to pay back creditors. Puerto Rico defaulted for the third time on Monday. Another big debt payment is due July 1.
The governor of Puerto Rico says Trump doesn't know what he's talking about.
"Puerto Rico is not asking for...a bailout," Governor Alejandro Garcia Padilla told CNN's Maggie Lake on Thursday. Garcia Padilla doesn't want money to pay off the debt; he wants the island to get the legal ability to restructure its debts. The idea would be to delay or reduce payments to creditors to give the island time to get back on track.
In effect, what Puerto Rico wants is the ability to do what Trump's companies have done via bankruptcy filings.
Related: Puerto Rico's other problem: plunging home values
But the island's economy is in meltdown mode. Puerto Rico has been in recession for nearly a decade. Residents are fleeing the island and moving to mainland U.S. at a pace not seen since the 1950's "West Side Story" era. "What we are telling creditors is that a deal has to be comprehensive and tackle the crisis," said Garcia Padilla. "I don't want to bring Puerto Rico back to the same problem in a couple of years."
President Obama's administration has been pushing for Puerto Rico to get the ability to restructure its debts through what is called Chapter 9 bankruptcy (or something similar). That's the law that the city of Detroit used to negotiate a haircut from its creditors.
But the Republican-led Congress argues it's unclear how much the island can pay because there's no trust in the island's financial records. Puerto Rico still hasn't finished its 2014 audit, for example.
Related: Puerto Rico has become 'dead dog island'
Congress drafted a bill to appoint a Financial Oversight Board to oversee taxes and government spending and to figure out a plan for the debt. It could include restructuring, but that wouldn't be the first step.
Trump is scheduled to meet with House Speaker Paul Ryan next week. Trump has not endorsed the congressional Republican plan, but his proposal for Puerto Rico sounds similar.
"You have to cut the debt way down and get back to business," he said.