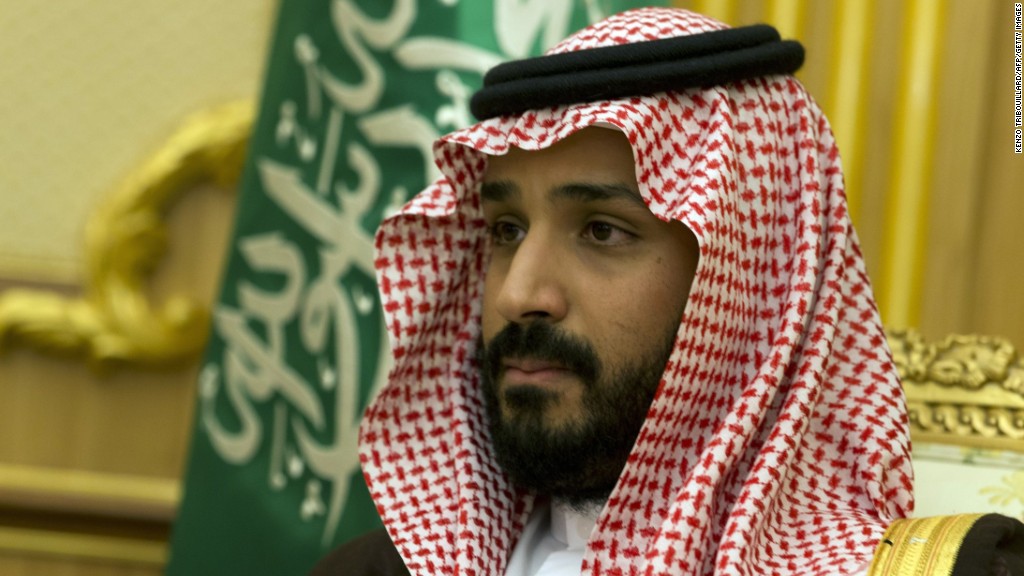 Saudi Arabia has fired long-serving oil minister Ali al-Naimi as it seeks to limit damage from crashing oil prices, effectively ending the career of one of the industry's major power brokers.
Al-Naimi, 80, was named oil minister in 1995, and has long been the public face of Saudi Arabia's energy policies.
He will be replaced by Khalid al-Falih, the chairman of state oil firm Saudi Aramco. The oil ministry has also been renamed the Ministry of Energy, Industry and Mining as part of a larger reorganization announced by official state media.
Al-Naimi had in recent months represented Saudi Arabia in talks with other major oil producers. He insisted that Saudi Arabia would not cut production in the face of falling prices and tried instead to convince other countries to freeze output at current levels.
A freeze has yet to materialize.
In the meantime, deputy crown prince Mohamed bin Salman made clear that Saudi Arabia will not agree to a freeze unless Iran, its main regional rival, also signed on.
Related: Cheap oil isn't Saudi Arabia's only big risk
Experts say that policymaking power in the kingdom appears to be consolidating in the hands of bin Salman, the country's defense minister and second in line to the throne.
Last month, the prince announced an ambitious plan to diversify and become one of the 15 biggest economies in the world.
Under his plan, Saudi Arabia wants to boost non-oil revenues sixfold to $266 billion by 2030, sell as much as 5% of national oil company Saudi Aramco on the stock market, and create a $1.9 trillion public fund to invest at home and abroad.
"The whole thing fits into the change taking place in Saudi Arabia," said Carol Nakhle, founder of Crystol Energy in Abu Dhabi. "This is part of major reform and a signal the government is serious about moving forward with its agenda."
John Sfakianakis, director of economic research at the Gulf Research Center in Riyadh, said he was reassured by the appointment of Khalid al-Falih as Saudi Arabia's new oil chief.
"It's keeping with the tradition of appointing a non-royal technocrat who comes from the ranks of Saudi Aramco," Sfakianakis said.
Related: Saudi Arabia tries to break 'dangerous' addiction to oil
Oil makes up 87% of Saudi Arabia's revenue, and the collapse in world crude prices since 2014 has left the kingdom struggling. It has already cut subsidies and borrowed billions to try to balance its books.