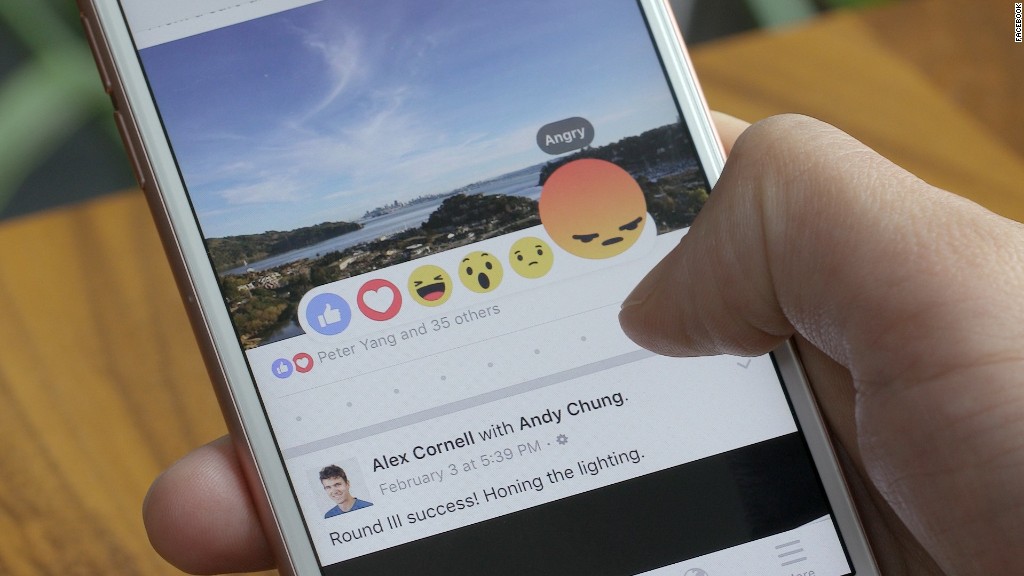 Facebook may be blocked in China, but that hasn't stopped it from scoring a legal victory in a trademark fight with a local food and drink company.
A court in Beijing recently ruled that Zhongshan Pearl River Beverages shouldn't have been allowed to gain access to the "face book" trademark in the world's most populous country.
The Chinese company first registered the term in 2011 for categories including food, beverages and snacks. Despite objections from Facebook (FB), the Chinese company was granted approval to use the brand by a trademark regulatory body in 2014.
In the most recent ruling in the drawn-out battle, the Beijing court revoked the regulator's decision and kicked it back for reconsideration.
China's trademark laws generally follow a "first to file" principle. Some savvy operators -- called trademark trolls -- target high-profile foreign brands and register them as their own. That means firms entering China have to rebrand their products, fight in the country's murky courts or pay big money to buy back the trademark.
Related: Mark Zuckerberg met with China's propaganda chief
A person who answered the phone at Zhongshan Pearl River Beverages declined to comment on the case. It isn't clear if the company ever used the "face book" name for any of its products. Facebook also declined to comment.
Chinese law requires foreign companies to prove their brands are well-recognized in China. Facebook remains blocked inside the country by government censors, although the Internet firm says Chinese companies use its services to advertise abroad.
Despite the ban, Facebook founder Mark Zuckerberg has shown a strong interest in the Chinese market.
He's studying Mandarin and has met with top Chinese officials. On a recent visit, he made headlines for running in polluted Beijing without a mask and meeting with the country's propaganda chief.
Related: Apple loses 'iPhone' wallets lawsuit in China
Media and information remain tightly controlled in China. The state censorship apparatus, dubbed the "Great Firewall," blocks other sites including Google (GOOG), Twitter (TWTR) and many foreign news organizations.
Facebook's recent trademark victory in China contrasts with a setback for Apple.
In late March, another Chinese court ruled that small manufacturer Xintong Tiandi could keep using the "iPhone" name on a variety of leather mobile accessories that it makes, such as phone cases and wallets.
Apple couldn't prove the brand was well-known before Xintong registered the trademark, nor could it demonstrate damage to its name, according to state media.
--Felicia Wong and Steven Jiang contributed to this report.