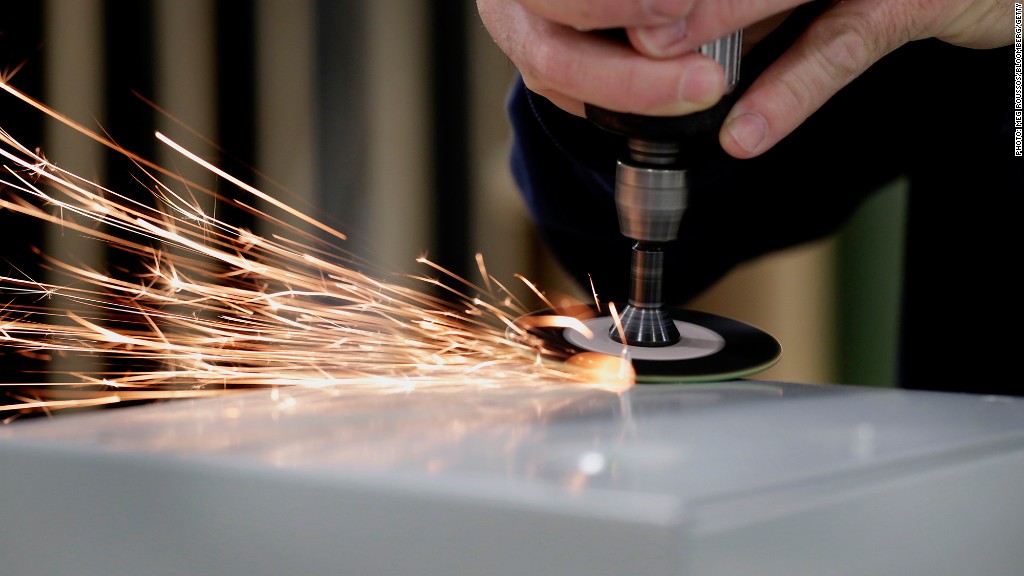 Job openings are just about everywhere today.
America had around 5.75 million job openings in March. That's just shy of the all-time high, 5.78 million openings, set last July, according Labor Department data published Tuesday.
It's great that U.S. businesses are hiring. But these record number of openings are also a sign that business owners can't find the skilled workers qualified to fill the jobs they have.
"Employers are having a tougher time finding qualified workers," says Peter Boockvar, chief market analyst at the Lindsey Group.
Related: America's part-time work force is huge
Since November, the number of job openings has increased for five straight months. In 2007, before the Great Recession began, job openings averaged 4.5 million per month. Last year there were 5.3 million openings per month on average.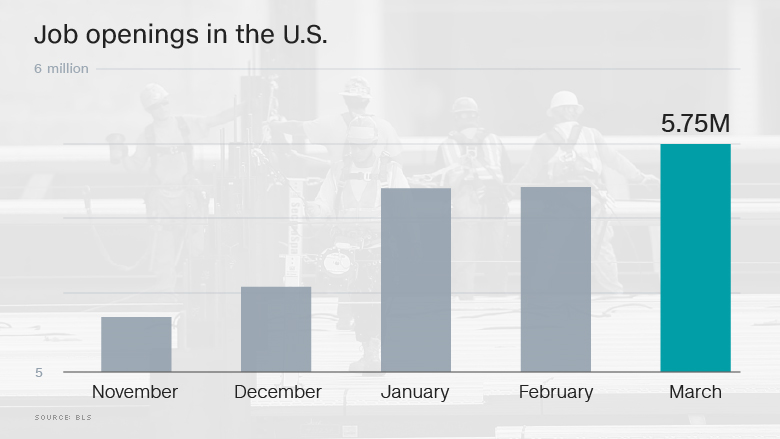 The job skills gap is a major reason why there are still high levels of part-time workers and underemployment in the U.S. economy today. It's why many Americans feel disgruntled about the economy.
With a historically high level of underemployment, where workers' skills don't match their jobs, their wages haven't increased much overall during the economic recovery since the recession.
Related: Coal miners become computer coders
U.S. officials are trying to address the jobs skills gap. President Obama pledged $175 million in grants towards apprenticeship programs last year, the highest federal commitment ever. Last week during a panel discussion at the Milken Global Conference in Los Angeles, four U.S. governors lamented how hard it is to find skilled workers.
"My number one problem in my state is workforce," Republican Gov. Scott Walker of Wisconsin said.
Small businesses are feeling this. In April, 29% of small businesses said they weren't able to fill open positions, matching the highest rate set over the last five years, according to a survey by NFIB, a small business trade group.
Bridging the skills gap is a mounting task: thousands of manufacturing and mining workers are also losing jobs, forcing them to try new skills. On top of that, many experts say that some employers' expectations of prospective job candidates have risen to levels that are too high.
"No wonder help-wanted signs are everywhere," says Chris Rupkey, chief financial economist at MUFG Union Bank.