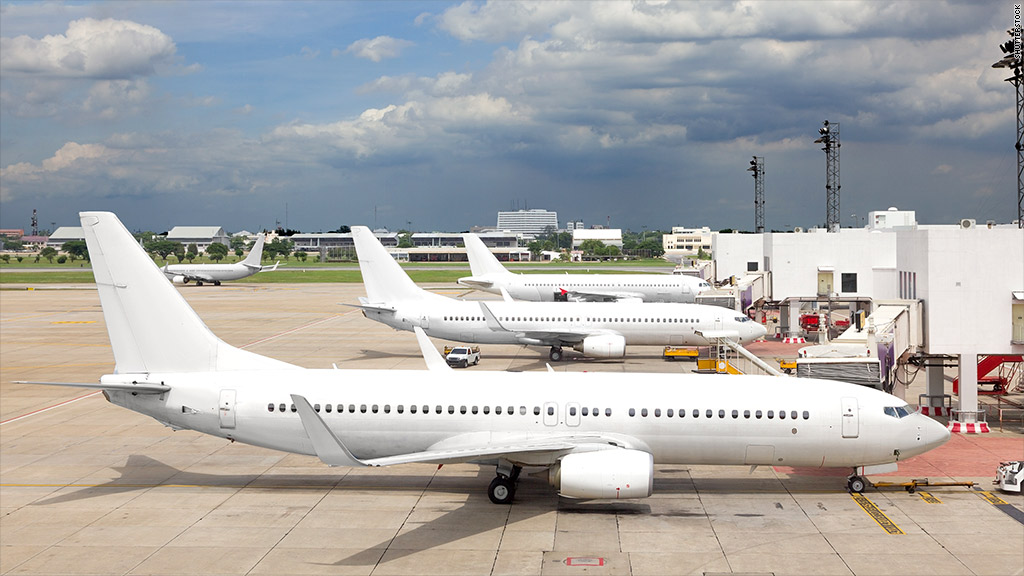 Looking for something to do to help pass the time in a long airport security line?
Take a picture.
Airlines for America, an airline industry group, is asking fliers to take a picture of long security lines and post it on social media with the hashtag: #iHatetheWait.
The campaign, which launched last week, aims to get more TSA resources to airports and alert other travelers of long wait times, according to Jean Medina, a spokesperson for A4A.
"We are encouraging customers to be prepared for the lengthy waits. And if they see an extensive wait time, they should report it. This enables customers to crowd source information," Medina said.
Travelers have been experiencing grueling security lines recently, and the problem is expected to get worse as we head into the busy summer travel season.
Related: Expect long lines at the airport this summer
While long security lines and missed flights create headaches for passengers, they can also cause problems for the airline system.
"We've started to see security lines reach an hour or more at several major airlines already," said Medina.
She added that the wait times seem to be longest at the major airports, including those in Chicago, Dallas and New York.
Airports have been experiencing a record number of travelers thanks to a recovering economy and low airfare prices.
In 2015, Hartsfield-Jackson Atlanta International Airport experienced it biggest travel year with 101 million fliers coming through the airport.
While the surge in travel is good a sign for the economy, it can put a strain on airport security.
The congestion has gotten so bad that some airports have threatened to use private security workers.
Related: Spirit Airlines scores dead last in customer satisfaction
Last week, The Port Authority of New York and New Jersey, which operates three airports, sent a letter to the head of TSA detailing that security wait times have "risen dramatically in recent months" which leads to delayed and missed flights.
The letter also threatened to hire private security workers if the TSA didn't increase the number of screeners at the airports.
The general manager of Atlanta's airport sent a similar letter in February .
The TSA has been boosting its hiring and training programs, and announced plans last week to add more security officers and dogs at the country's busiest airports.
Summer travelers can clog up the lines even more because they tend not to be as familiar with the security screening process.