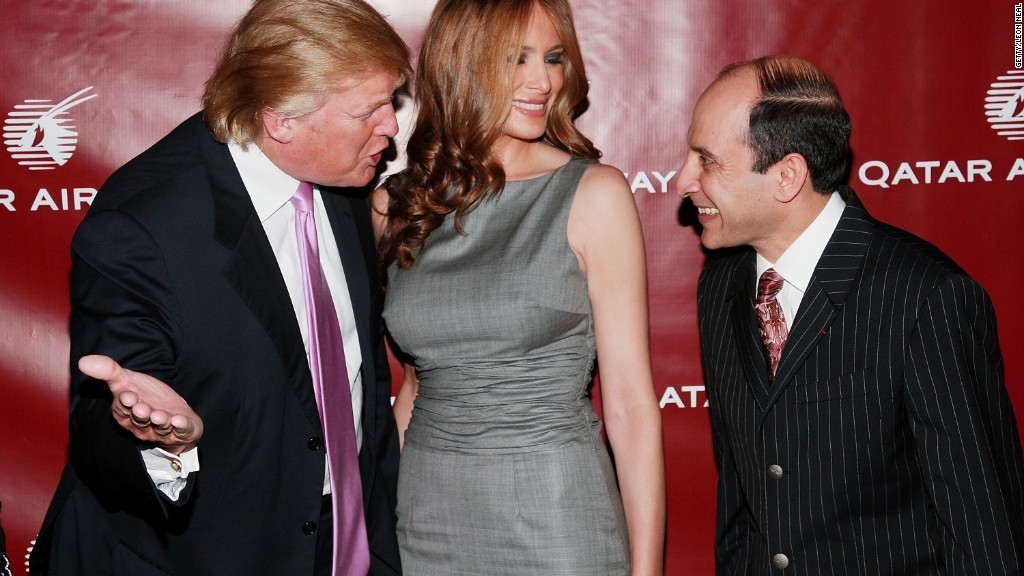 Oil tycoon T. Boone Pickens is a fan of Donald Trump. So much so that he even supports the presidential candidate's highly controversial plan to ban Muslims from entering America.
"I'd cut off the Muslims from coming into the United States until we can vet these people," Pickens said on Wednesday at the SALT hedge fund conference in Las Vegas.
"Cut them off until we can figure out who they are," he told reporters, adding that he's "not for Sharia law."
Pickens said he spoke to Trump by phone earlier this week and plans to donate to his campaign. He said he isn't worried about economic consequences of banning Muslims.
"We have plenty of people here," the oil billionaire said.
Pickens did acknowledge that "America is a country of immigrants" and that's how "my people got here."
Trump, the presumptive GOP nominee for president, has been sharply criticized by even members of his own party for his proposal to ban Muslims from entering the U.S.
Former U.S. vice president Dick Cheney said the stance "goes against everything we stand for and believe in."
Related: How can Trump 'print the money'?
Sam Zell, another billionaire who has donated to Republican candidates this election cycle and shared a stage with Pickens on Wednesday, also distanced himself from the Muslim ban idea.
"The idea of studying anybody based on religion is insane," Zell told the audience at SALT.
Zell also said "immigrants are self-selected risk takers" who have been encouraged over the last 200 years to join the American society.
However, Zell did bring up the recent San Bernardino shooting, calling it the result of the government's "failure of execution." The massacre, which killed 14 people, was carried out in part by a Muslim ISIS supporter, who was able to enter the U.S. legally.
"The Trump phenomenon is as much a revulsion about the inability of our government to execute anything," said Zell.
Related: Even T. Boone Pickens doesn't see $100 oil
Some worry that Trump's harsh stance on Muslims entering the U.S. could eventually backfire.
Incoming London Mayor Sadiq Khan, who is set to become the first Muslim mayor of any Western capital, this week slammed Trump's stance on Islam as "ignorant." He warned it's something that could make the U.S. and U.K. "less safe."
But Pickens, a billionaire who previously supported GOP candidates Jeb Bush and Carly Fiorina, said he likes that Trump is not a typical White House contender.
"I'm tired of having politicians as president of the United States. I'm ready for something different," said Pickens. "People are fed up, fed up with Washington and politicians."