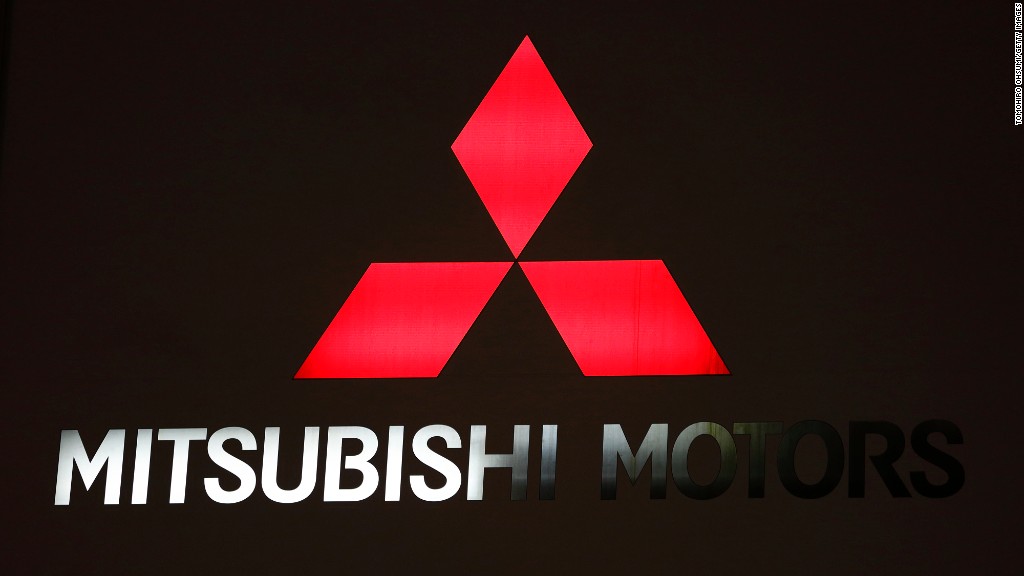 Mitsubishi Motors' fuel test scandal just got a whole lot bigger.
The automaker said Wednesday it was investigating falsified fuel efficiency tests on 13 models, up from a previously disclosed four.
Nearly all models sold by Mitsubishi (MSBHY) in Japan are now being examined.
Mitsubishi said its initial investigation showed that company managers were under intense pressure to keep pace with fuel economy rates reported by competitors, and used a procedure to calculate efficiency that did not comply with Japanese law.
The Japan-based company apologized in a statement, saying that "drastic reforms are being considered in order to prevent recurrence."
Related: Mitsubishi has been cheating on fuel tests for 25 years
Mitsubishi claims that cars with inflated fuel efficiency ratings were sold only in Japan. But U.S. regulators have asked the company to conduct new tests on cars sold there.
Top company executives admitted last month that fuel efficiency tests affecting hundreds of thousands of cars were fudged in a scandal that goes back a quarter century.
Investors have responded by erasing roughly 40% of the automaker's market value since late April, and company shares are now sitting near a record low.
The episode follows a huge scandal that rocked Volkswagen (VLKAF) last year after it admitted rigging diesel engine emissions tests in America and Europe.
Related: Emission cheating costs VW $18 billion
Other automakers have been penalized in recent years for putting a rosy spin on fuel economy figures.
Korean carmakers Hyundai (HYMTF) and Kia agreed to pay a combined $100 million fine in the U.S. in 2014 for overstating fuel economy estimates for many of their vehicles. They also had to refund customers for the difference in estimated fuel costs.
That same year, Ford (F) said it would compensate owners of about 200,000 U.S. vehicles after discovering the cars' gas mileage was overstated.