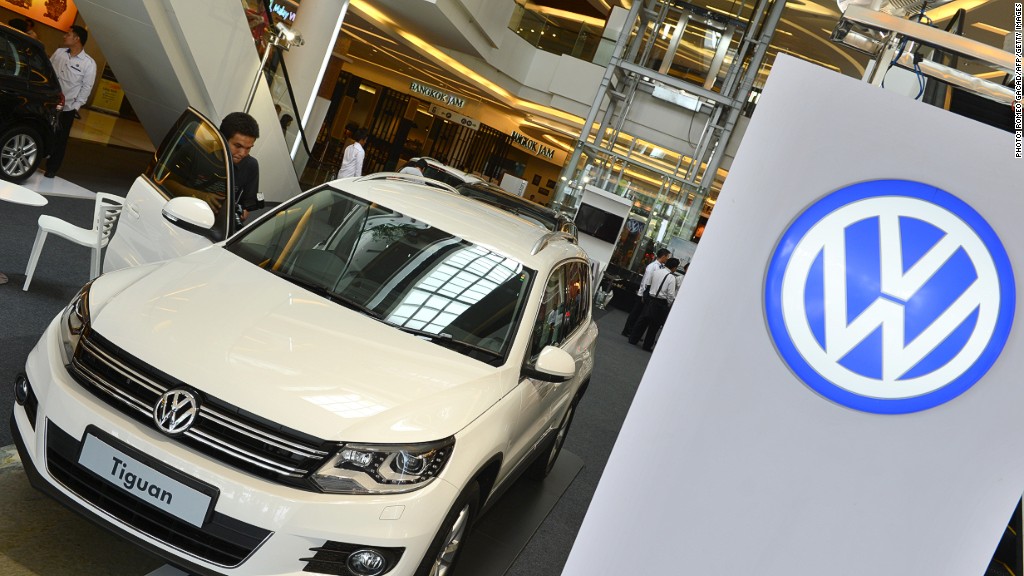 Volkswagen said an internal probe has so far cleared current and former top executives at the embattled automaker of any "serious and manifest" wrongdoing.
The company, which has admitted that its diesel cars used illegal software designed to cheat emissions tests, has blamed the deception on a small group of unidentified engineers.
Both its CEO and the head of U.S. operations have resigned from their jobs since the scandal broke in September. But both of those executives are cleared by this internal probe by U.S. law firm Jones Day, along with current management.
Related: VW scandal settlement will let owners choose fix or buyback
But it did caution that the probe is still ongoing and that the finding is "according to information currently available."
The company faces criminal probes by U.S. and European authorities and has set aside $18 billion to cover the cost of fines it anticipates it will have to pay for violating the clean air act.
Many experts, and even members of Congress, have expressed doubts about Volkswagen's "rogue engineer" explanation.
Related: VW diesel scandal in two minutes
During a congressional hearing last October, Rep. Joe Barton said that considering "how well run VW has always been" he couldn't believe that no one in top management had signed off on designing, building and selling about 500,000 cars that could only meet U.S. law by cheating.
"I agree, it's very hard to believe," replied Michael Horn, who was the head of VW's U.S. operations at the time.