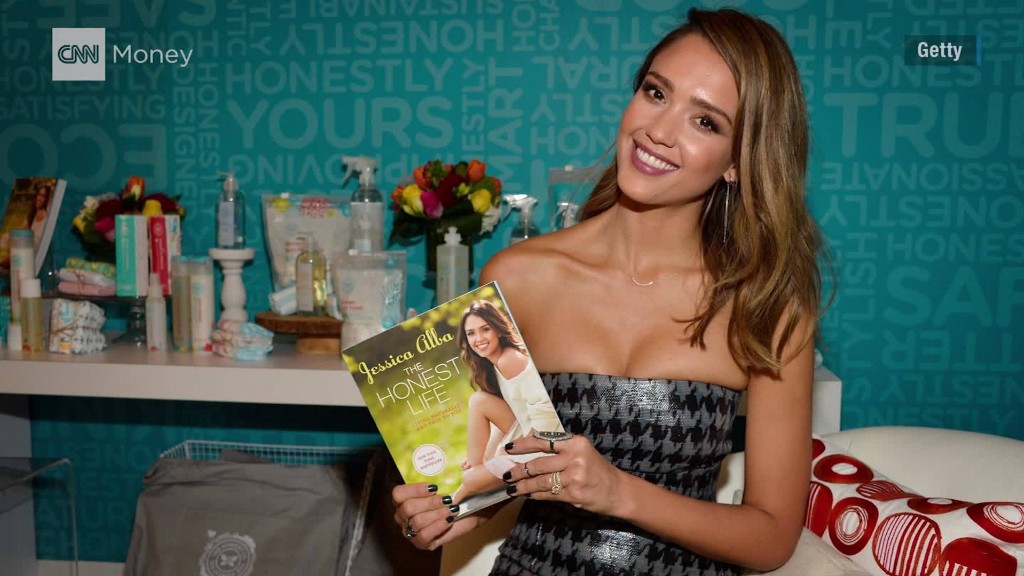 The Honest Company says it's not just surviving -- it's thriving despite having to publicly defend its products.
Most recently, the company has fought back against claims that its baby food isn't really organic -- not a great look for a company that bills itself as a manufacturer of nontoxic products.
"The good news is we have a very informed, savvy consumer who does their research and reads beyond the headlines," said chief marketing officer Chris Thorne, who took the stage at TechCrunch Disrupt alongside cofounder Jessica Alba.
Thorne said the first quarter of 2016 was "our strongest quarter ever," and that April was the company's strongest month to date.
In April, advocacy group the Organic Consumers Association filed a lawsuit against Honest Company.
The group claimed that its Premium Infant Formula contains 11 synthetic ingredients, some of which have not been "assessed as safe for human foods."
Thorne said that there's "one way to get USDA certified, and we are certified as that."
Related: Honest Company fires back against baby food lawsuit
He suggested that the group is actually taking issue with government standards but is targeting the Honest Company because of Alba's celebrity.
He added that the company takes roughly 5,000 calls a day from customers to "address their needs and learn from them."
Thorne said Honest Company returned every call from customers impacted by its sunscreen flop. It made that pledge last August after angry customers took to social media to post pictures of sunburns they say they got wearing The Honest Company's SPF 30.
The company was sued in September for false labeling and marketing related to its sunscreen.
Related: Siri creator wants to make the world's best bot
Thorne said part of the problem was education around the sunscreen and how a mineral-based sunscreen differs from one containing synthetic ingredients. He said that it was also a learning experience about what customers want.
While Thorne took the more hard-ball questions onstage, Alba spoke to the company's expanded product line. It launched a makeup line with 87 items last fall and has a haircare line due out this fall. It will include shampoo, conditioner and styling products.
The Honest Company is valued at $1.7 billion and has raised more than $222 million in funding to date.
As for rumors about an impending IPO? Thorne and Alba declined to comment.