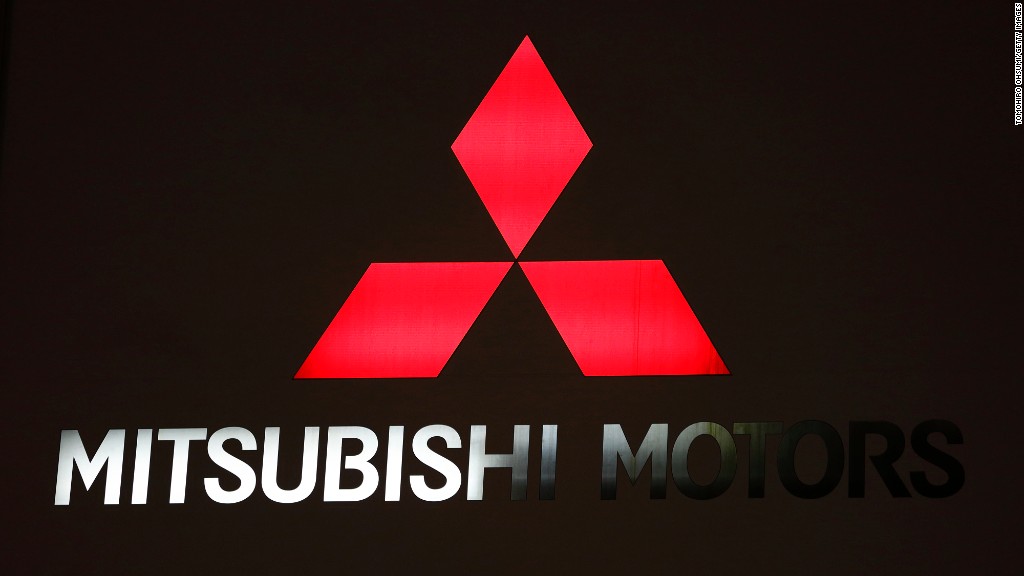 Nissan just became Mitsubishi Motors' biggest ally in trying to pull the beleaguered automaker out of a massive fuel-efficiency scandal.
Nissan (NSANF) plans to spend 237 billion yen ($2.2 billion) to take a 34% stake in Mitsubishi (MSBHY), making it the company's single largest shareholder.
"We are determined to preserve and nurture the Mitsubishi Motors brand," Nissan CEO Carlos Ghosn said. "We will help this company address the challenges it faces, particularly in restoring consumer trust."
Mitsubishi shares rallied 16% in Tokyo on Thursday as reports of the tie-up trickled out, though the official announcement came after markets closed. The shares have still lost about one third in value since the scandal broke.
Related: Mitsubishi's fuel test scandal just tripled
Mitsubishi has admitted to fudging fuel efficiency tests in Japan over the last 25 years, affecting hundreds of thousands of cars.
On Wednesday, the company said it was investigating falsified fuel tests on 13 models -- up from a previously disclosed four.
That means nearly all models sold by Mitsubishi in Japan are now being examined. Some of the affected cars were supplied to and sold by Nissan.
Mitsubishi said its initial investigation showed that company managers were under intense pressure to keep pace with fuel economy rates reported by competitors, and used a procedure to calculate efficiency that did not comply with Japanese law.
"It is not an easy task to regain trust, so through the alliance with Nissan Motor, we will be starting our step forward on this difficult task," Mitsubishi Motors CEO Osamu Masuko said Thursday.
Nissan, one of Japan's big three automakers, already has a deep alliance with French carmaker Renault, which is also run by Ghosn. Mitsubishi is far smaller, but it still sells large numbers of vehicles all over the world.