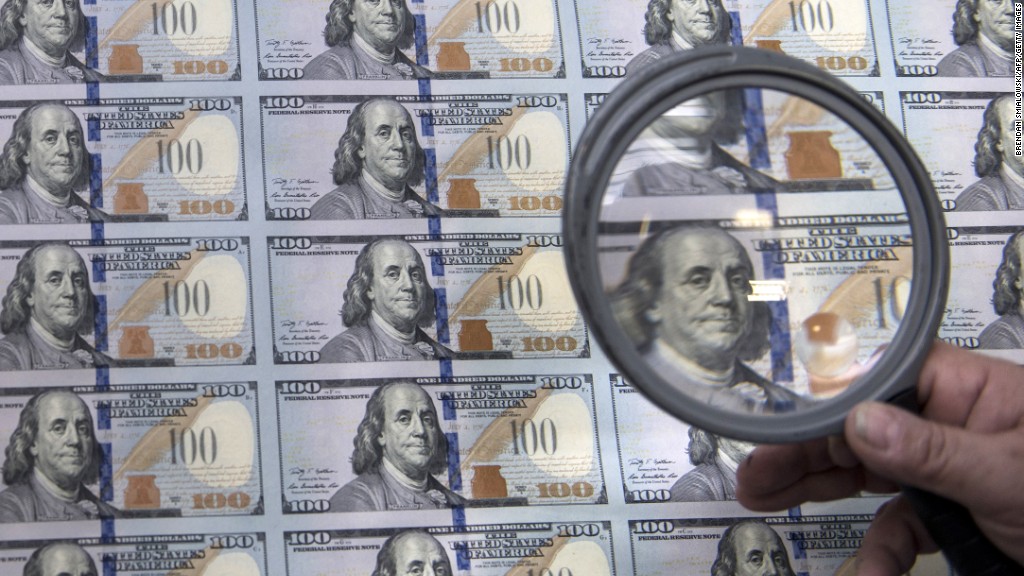 Austan Goolsbee, one of President Obama's chief economic architects, is warning the American people not to buy what Donald Trump is selling.
Goolsbee gets why Trump's message has resonated in an America of stagnant wages, fears about jobs moving overseas and the rise of robots. However, Goolsbee, who is supporting Hillary Clinton, argues Trump won't be able to fix those issues.
"He's a rain doctor promising relief from a drought. He's speaking almost literal nonsense," Goolsbee told CNNMoney on the sidelines of the SALT hedge fund conference in Las Vegas.
Goolsbee, who stepped down as Obama's top economic adviser in 2011, specifically knocked Trump for his threats to impose painful tariffs on imports from China, Mexico and Japan.
"The man has variously proposed declaring three simultaneous trade wars against three of our biggest trading partners," said Goolsbee, who was the youngest member of the Obama cabinet, and currently teaches economics at the University of Chicago's Booth School of Business.
Related: Political fear is paralyzing investors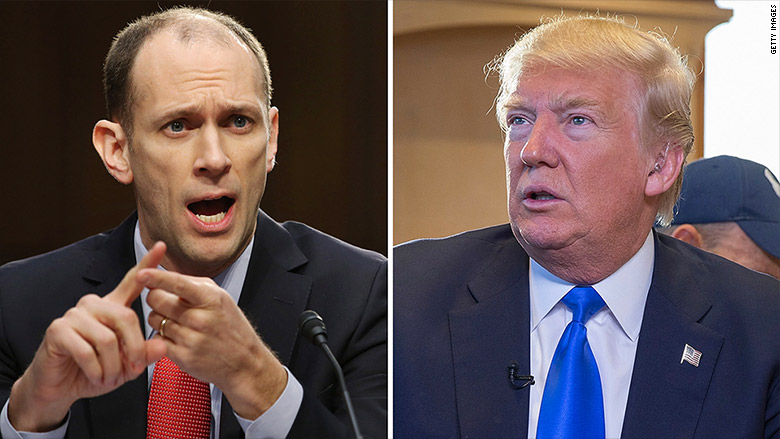 Goolsbee also knocked Trump for shifting positions, a problem he thinks will rattle the financial markets if the polls begin to show Trump will take the White House.
"If people start thinking Trump will actually win, political uncertainty will rise dramatically," he said. "The market has not processed the potential of a Trump victory."
His comments echo ones made by another famous Democratic economist: Larry Summers. The former U.S. Treasury secretary said politics pose a "huge economic risk" in the U.S., especially the potential of "high populism taking over and causing huge instability."
Goolsbee says he gets why that populism is gaining momentum. He pointed to the fact the U.S. economy has rebounded, but not robustly, and many are still suffering from scars incurred during the Great Recession.
"It isn't a big boom," said Goolsbee, who is an strategic partner at consultancy 32 Advisors. "We narrowly survived a horrible downturn, the worst of our life times. That continues to weigh on people."
Related: Oil billionaire says he'd cut off Muslims from coming to America
The other problem is lackluster wage growth. While Trump and others blame globalization, Goolsbee thinks the rise of automation and robots is playing a bigger role lately.
"The issue of stagnant wages is something we've been trying to deal with for 30 years. That's why people are frustrated," said Goolsbee.
Despite his support for Clinton, Goolsbee said he's not sure if he'd consider serving in a new Clinton administration if she wins. He noted that he agreed to serve in the Obama administration because he was an "old friend" of Obama's and the country was in the midst of a "huge crisis."
Goolsbee believes that whoever wins the White House could deal with an economic downturn almost immediately. He thinks there's a one-in-three chance of a recession before the end of 2017, citing the "sinister" financial threats posed by China's economic slowdown, emerging market turmoil and uncertainty in Europe.