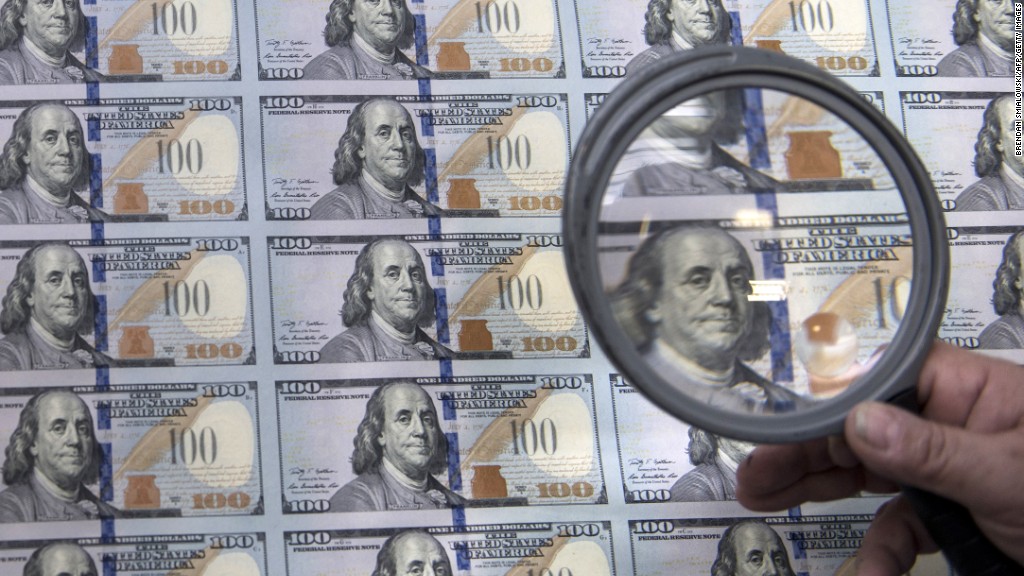 Political risk is casting a large and growing shadow over financial markets and the U.S. economy.
That's the message from policymakers and star investors speaking at SALT, a hedge fund conference in Las Vegas.
They lament the fact that investors and business owners are simultaneously grappling with big challenges: extreme gridlock in Congress, rising anti-business sentiment and a U.S. presidential election that features Donald Trump, a very unlikely candidate whose positions are hard to pin down.
"You've got to have confidence in your government and in the leadership of your country. But a big reason we're growing as slowly as we are is there is no confidence," said Sam Zell, a billionaire real-estate mogul.
Zell, who has contributed to Republican candidates this election cycle, said it's no accident that Corporate America is hoarding tons of cash instead of spending it on the future.
"There is almost no consistency or predictability" from Washington, he said.
Related: Should investors fear President Trump or Clinton?
Larry Summers, who served in two Democratic administrations, is also worried about political uncertainty.
"I never thought I would say this," Summers said, but political risk is a "huge economic risk in the U.S." Normally, that's a threat reserved for emerging markets, he said.
Summers is specifically concerned about the risk of "high populism taking over and leading to huge instability."
The former U.S. Treasury secretary and Obama adviser seemed to be alluding to the popularity of both Trump, who called Ford (F) an "absolute disgrace" for building a new plant in Mexico, and Bernie Sanders, who said General Electric (GE) is "destroying the moral fabric of America."
Summers said the risk is real -- and one "not currently priced into markets."
Summers argues the U.S. economy would be in a much better place if Washington "started to do the right things" like tax reform, immigration reform, and increased public investments. Given low rates and slow growth, Summers said it's an "insane moment" not to be spending on infrastructure.
Related: Is Trump anti-business? Do CEOs care?
Robert Rubin, who served as Treasury secretary under President Bill Clinton, criticized "dysfunction" in Congress, especially among Republicans. He said lawmakers must be willing to engage in "principled compromise."
While Rubin thinks Hillary Clinton would try to compromise if elected, he thinks the odds are "relatively low and maybe very low" that Congress would be "responsive."
Rubin also argues extremely low rates and massive stimulus programs by the U.S. Federal Reserve and central bankers in Europe and Japan have "taken pressure off political leaders to do what they need to do."
Related: Oil billionaire: I'd cut off Muslims from coming to America
Austan Goolsbee, a famous economist who is supporting Hillary Clinton, warned that political risk will only go higher if the polls start showing Trump is likely to win the White House. He pointed to Trump's recent suggestion he could renegotiate U.S. debt and subsequent efforts to back away from that risky idea.
"There is a bit of a spinning Tasmanian devil aspect to his political proposals," said Goolsbee, who served as one of President Obama's top economic advisers.
David Rubenstein, the billionaire co-founder of the Carlyle Group (CG), said no matter who wins in November, he or she will not be able to "overnight change the country's economic fate."
Rubenstein joked that at least we know what's likely at this point: "The next president of the United States will be 69 years old, from New York and blonde. Other than that, it's hard to know."