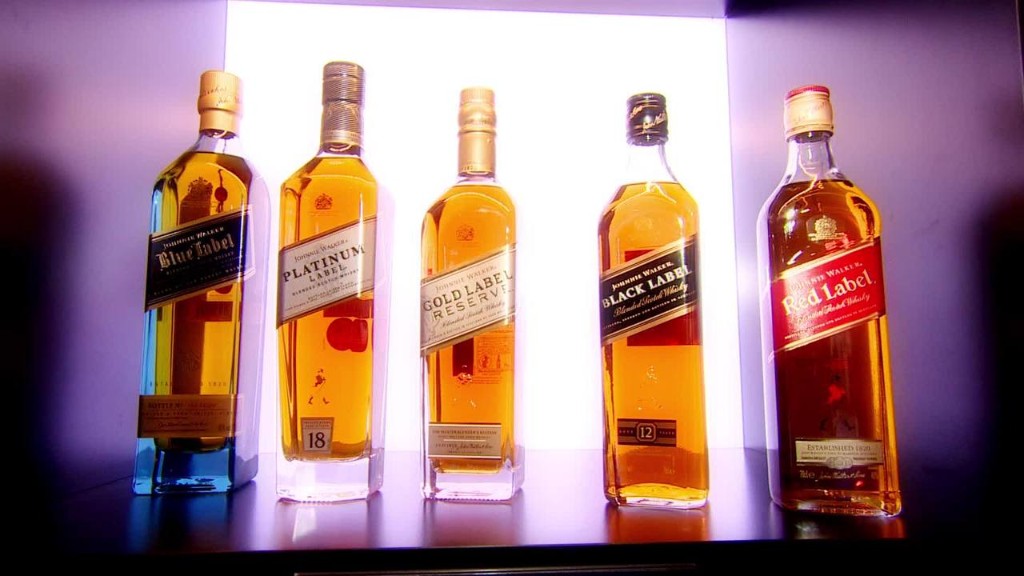 People simply aren't drinking as much as they used to.
Global sales of alcohol fell in 2015 for the first time since market research firm Euromonitor International started keeping records in 2001.
In fact, you probably have to go back to the Asian financial crisis of the late 1990s to find the last drop in worldwide consumption, Euromonitor's alcoholic drinks analyst Spiros Malandrakis said.
While sales in dollar terms rose by about 2% in 2015, the overall volume of alcohol consumed dropped by 0.7%.
A slump in the economies of major emerging markets appears to be forcing drinkers to sober up.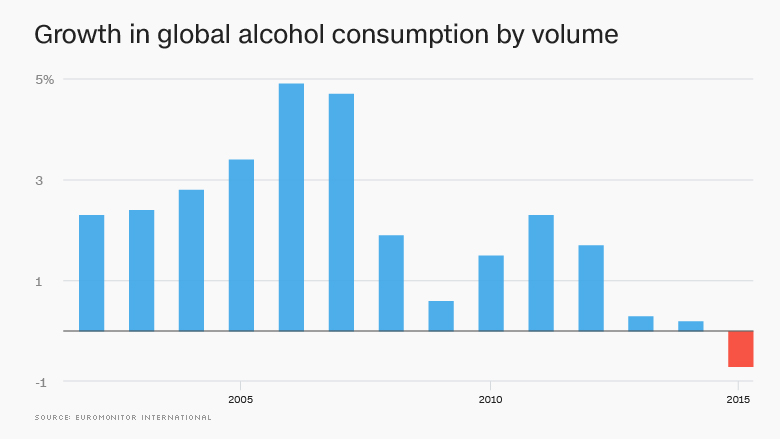 China -- which is the biggest guzzler in the globe by far -- saw total consumption drop by 3.5% last year as its economy slowed. (That's equivalent to Portugal and Chile going teetotal!)
Consumption in Brazil and eastern Europe fell by 2.5% and 4.9% respectively. Brazil is facing a severe economic slump and political crisis over corruption. Fighting between Ukraine and Russia has also hurt the industry in eastern Europe.
The alcohol industry has generally been seen as a safe bet for investors since people tend to drink in good times and bad. But things aren't playing out that way now.
Related: The world's most popular beer is...
"The once infinite growth narrative that used to exist proves to be not so infinite," Malandrakis told CNNMoney.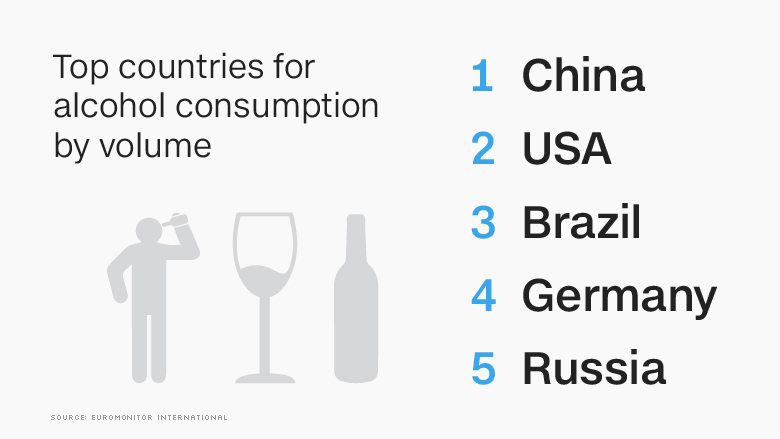 Rum and vodka were the worst performing drinks last year, he said.
On the flip side, premium English gin, Irish whiskey, Japanese whisky and dark beer have seen a surge in popularity.
"It is no coincidence that those also happen to be the segments gaining further momentum with the ever important millennial demographic in mature Western markets," said Malandrakis.