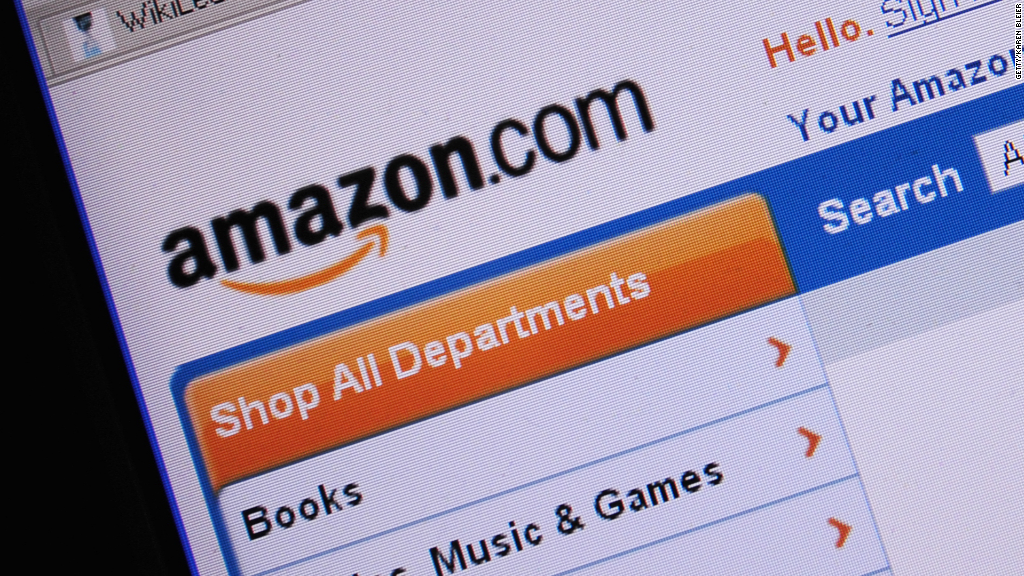 America's shopaholics are back in action.
Retail sales rose 1.3% in April compared to the the previous month. It was the largest monthly gain in over a year and is an encouraging sign that the U.S. economy may be getting back on track after a sluggish start to 2016.
But shoppers have their clear likes and dislikes this spring. They love cars, beauty and health products, sporting goods and eating out at restaurants, according to the Commerce Department report released Friday morning. They could care less about clothes and electronics right now.
Related: Macy's is in serious trouble
Americans also have a clear preference on where they want to buy the stuff. They love online retail. No wonder Amazon (AMZN) stock hit a record high this week above $700 a share.
But they're breaking up with traditional big box stores. No wonder Macy's (M) is in serious trouble. The stock tanked about 18% this week as sales tumbled. Other big box stores like Kohl's (KSS) and Gap (GPS) are also in the dumps, falling over 15% each this week.
Michael Block of Rhino Trading dubbed them as "dead as a doornail" retail stocks.
Even brands like Michael Kors (KORS) that cater to the upper middle class with "affordable luxury" are suffering. Investors fear that buyers just aren't excited about new clothing and accessories. Kors went from being the best performing stock of the year to slipping sharply this week after Fossil (FOSL) reported terrible results.
Related: America's middle class is shrinking almost everywhere
The one bright spot is brands known for shampoo, lotions and makeup. Drugstores like CVS (CVS) and cosmetic companies like Estee Lauder (EL) are beating the overall market this year. Spending is up 7% at "health and personal care" retailers so far this year compared to the same period last year.
The U.S. economy slowed to a near standstill in the first three months of the year because consumers largely kept their wallets shut. The stronger than expected April retail sales lift hopes that a spring bounce is on its way, similar to what happened in 2014 and 2015.
"Consumers have learned to play chicken and wait for producers to sweeten a purchase deal with incentives, which were even better in April," says economist Diane Swonk of DS Economics.