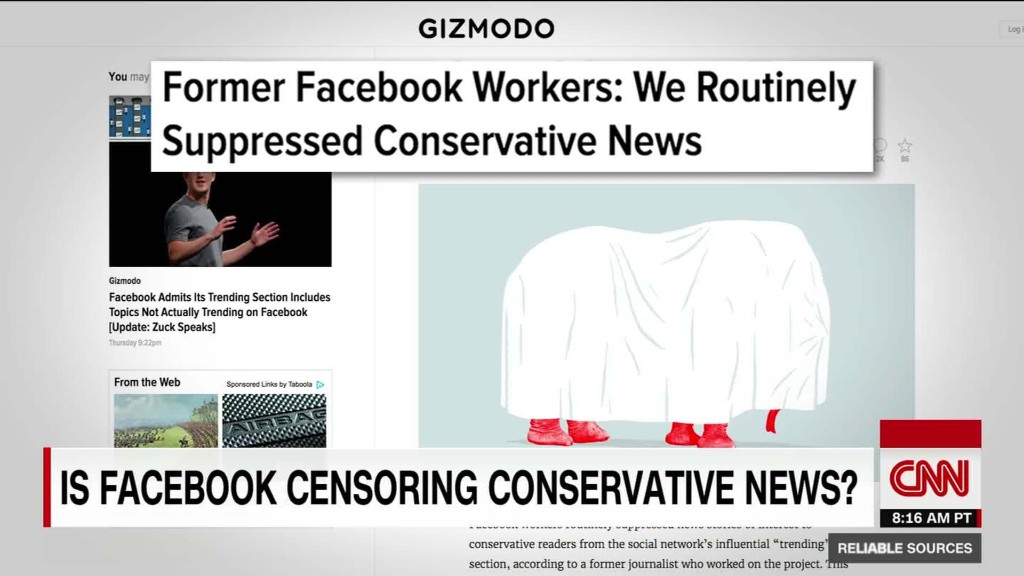 Mark Zuckerberg invited prominent conservative media figures, including Glenn Beck and Dana Perino, to a meeting at Facebook's headquarters this week.
The meeting, scheduled for Wednesday, is aimed at addressing the alleged suppression of conservative news stories in Facebook's "trending" stories section.
Along with Perino and Beck, other confirmed attendees include Arthur Brooks of the American Enterprise Institute, CNN conservative commentator SE Cupp, and Zac Moffatt, co-founder of tech firm Targeted Victory. Moffatt was previously Mitt Romney's digital director.
"I'm going in with an open mind and an eagerness to learn more," Cupp said. "Conservatives and Silicon Valley actually come down on the same side of many issues and share some common concerns. I'm sure we'll find plenty to talk about, and I'm honored to have been included."
The tech blog Gizmodo published the anonymously sourced claims on Monday. Facebook (FB) has said that it is investigating and that it has found no evidence to back up the claims.
Last Thursday, Zuckerberg said in a blog post that he would invite "leading conservatives and people from across the political spectrum" to talk with him about the controversy.
Beck wrote on Facebook early Sunday morning that "Mark wanted to meet with 8 or ten of us to explain what happened and assure us that it won't happen again," adding that he plans to attend.
Referring to Zuckerberg, he said, "It would be interesting to look him in the eye as he explains and a win for all voices if we can come to a place of real trust with this powerful tool."
Wednesday's meeting is said to be the first of several such conversations -- signaling that Facebook is well aware of the risk to its reputation that comes from the whiff of bias.
Facebook said in a statement last week that it "does not allow or advise our reviewers to discriminate against sources of any political origin, period."
According to a Facebook manual, "trending" stories do not rely solely on algorithms. Members of the company's Trending topics team can decide to "inject" or "blacklist" topics for specific reasons, including to prevent duplicate terns from trending. The manual does not list political content as an acceptable reason to reject a story.
"If we find anything against our principles, you have my commitment that we will take additional steps to address it," Zuckerberg said when he launched the investigation spurred by Gizmodo's report.