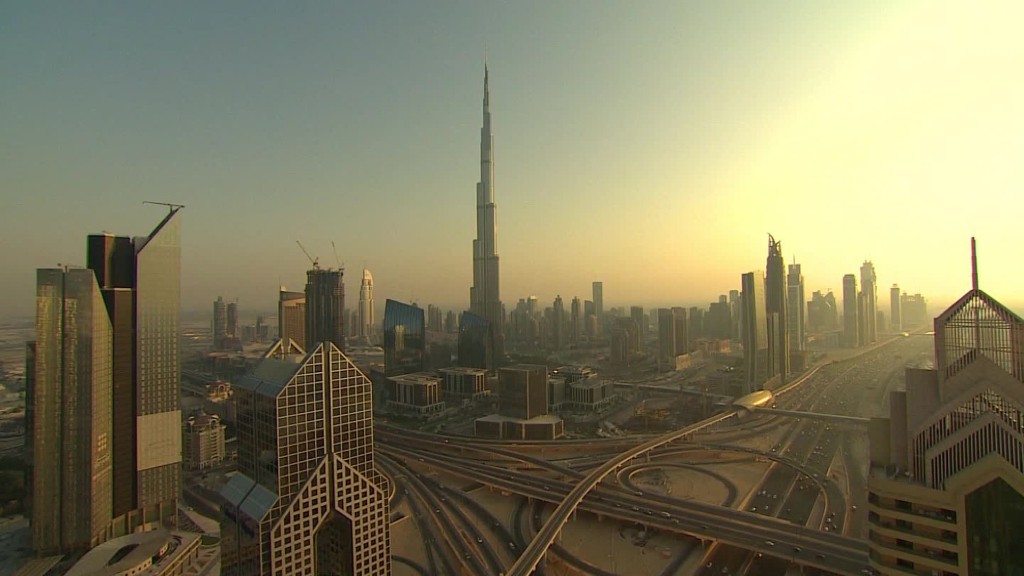 Donald Trump and Bernie Sanders have slammed Carrier for cutting American jobs.
In February, Carrier made headlines for announcing it would eliminate 1,400 jobs from a plant in Indiana and move them to Mexico. The company makes air conditioners and commercial refrigerators.
"I bought a lot of Carrier air conditioners over my life. I'm not buying any more," Trump vowed on the campaign trail.
Sanders said Carrier has "betrayed its own workers" and "betrayed the consumers of this country who buy their products."
For all the attention Carrier has received, it's hardly the biggest job-killing company in America in 2016. It doesn't even rank in the top 20, according to the latest tally from staffing firm Challenger, Gray & Christmas.
Related: How I went from middle class to homeless
These U.S. jobs are going away
The U.S. jobs disappearing right now are mostly in energy and retail.
The top job cutter so far in 2016 is National Oilwell Varco (NOV), a big supplier of equipment used in oil and natural gas drilling. The company is headquartered in Houston and has announced 17,850 layoffs this year. (Some job losses occurred last year but weren't publicly announced until early this year, and some of the cuts are abroad. Challenger, Gray doesn't break out U.S. job cuts from those overseas.)
The energy sector dominates the list. The dramatic plunge in the price of "black gold" has decimated the profits -- and jobs -- at oil companies.
Walmart (WMT) takes the second spot, according to Challenger, Gray. In January, Walmart announced it was closing 269 stores, impacting up to 16,000 associates (about 10,000 in the U.S.). The discount retailer is reacting to a dramatic shift by consumers who are buying more online. Walmart did try to move some workers to other stores, and the company recently announced plans to hire more greeters.
Pink slips are often blamed on "restructuring," which usually means slimming everything down. While some companies are cutting, it's important to remember that the U.S. continues to add about 200,000 jobs each month.
Related: These skills will get you a job
Here are the year's top 10:
1. National Oilwell Varco: 17,850 jobs cuts. Reason: Low oil prices
2. Walmart: 16,000. Reason: Store closings
3. Schlumberger (SLB): 12,500. Reason: Low oil prices
4. Intel (INTC): 12,000. Reason: Restructuring
5. Halliburton (HAL): 10,200. Reason: Low oil prices
6. Dell: 10,000. Reason: Restructuring
7. Chevron (CVX): 7,500. Reason: Low oil prices
8. Buffetts LLC (owns restaurants): 6,000. Reason: Bankruptcy
9. DuPont (DD): 6,000. Reason: Merger with Dow Chemical (DOW)
10. Weatherford International (WFT): 6,000. Reason: Low oil prices.
Correction: An earlier version of this story listed the wrong number for Devon Energy's job losses. The company has announced 1,000 losses in 2016 because of low gas prices.